TUESDAY, JAN. 10, 2012, 8:40 A.M.
Tough volunteers set bait for wolverines in North Idaho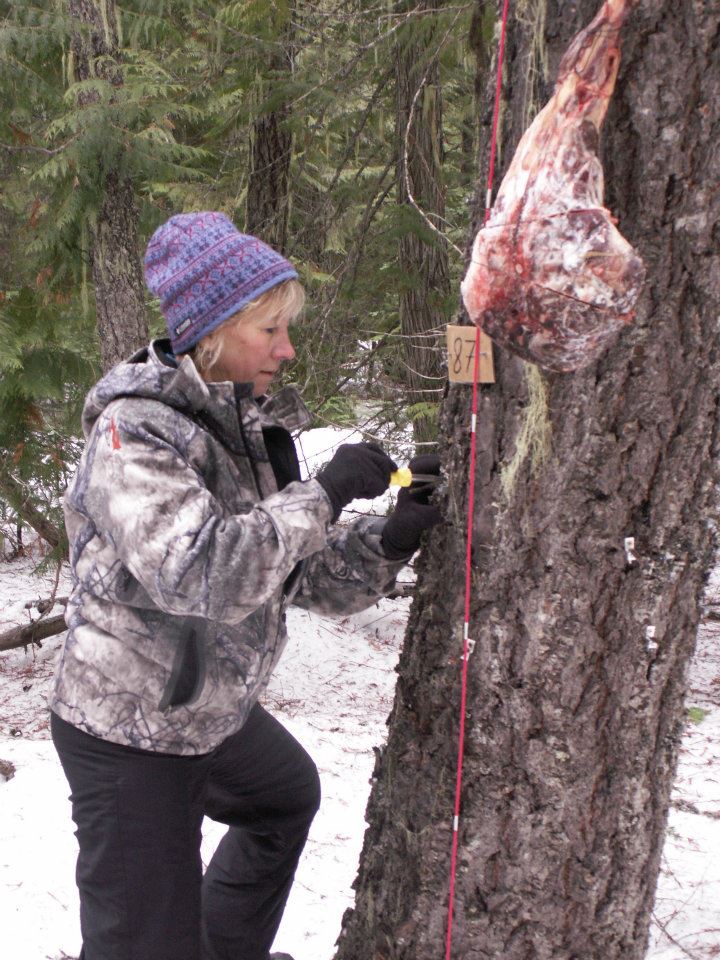 WILDLIFE RESEARCH -- More than 40 volunteers showed up for a training course on Dec. 3 to learn how to use their expertise in backcountry snowshoeing or ski touring to help researchers study wolverines.
It's already paid off. Read on for the big news from last week.
Idaho Fish and Game wildlife biologists taught them how to rig up bait and install wire gun-cleaning brushes in the bait tree to snag hair for DNA testing as the critters climb up for the free meal. They also learned about trail cams and traveling safely through avalanche terrain.
Now they're out doing it in the wilds of the Cabinet mountains northeast of Lake Pend Oreille, as you see by the photos. The going's tough, but that's why many of them signed up. There's nothing better that having a purpose for going into the winter backcountry.
The Friends of the Scotchman Peaks Wilderness is providing the backbone of the financial support and the base of volunteers that came to the classes before heading into the field.
Oh, yeah. The big news:
After checking their first round of rare forest carnivore monitoring stations last week, Idaho Department of Fish and Game biologists discovered a wolverine had been caught on camera in the Selkirk Mountains of North Idaho. The biologists have confirmed the wolverine visited the station twice. The story is to be continued... but click "continue reading" below to see one more photo of what volunteers are going through to support this research.
---
---