Tue., Jan. 17, 2012, 9:22 a.m.
Aldo Leopold's 125th birthday cause for reflection on wildlife conservation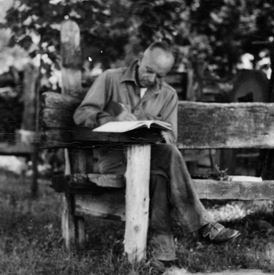 CONSERVATION -- Aldo Leopold, widely recognized as the father of professional wildlife management, was born Rand Aldo Leopold in Burlington, Iowa, 125 years ago this month.
His ideas remain as relevant today as they were in his own time.
Leopold's legacy involves his idea of "a land ethic," which he famously penned in his classic book, A Sand County Almanac.
"A land ethic," he wrote, "changes the role of Homo sapiens from conquerer of the land community to plain member and citizen of it. It implies respect for his fellow-members, and also respect for the community as such."
Garrison Keillor recognized Leopold's birthday on NPR last week: Listen here.
---
---