Thu., Jan. 26, 2012, 9:24 a.m.
Photos show rescued dog getting TLC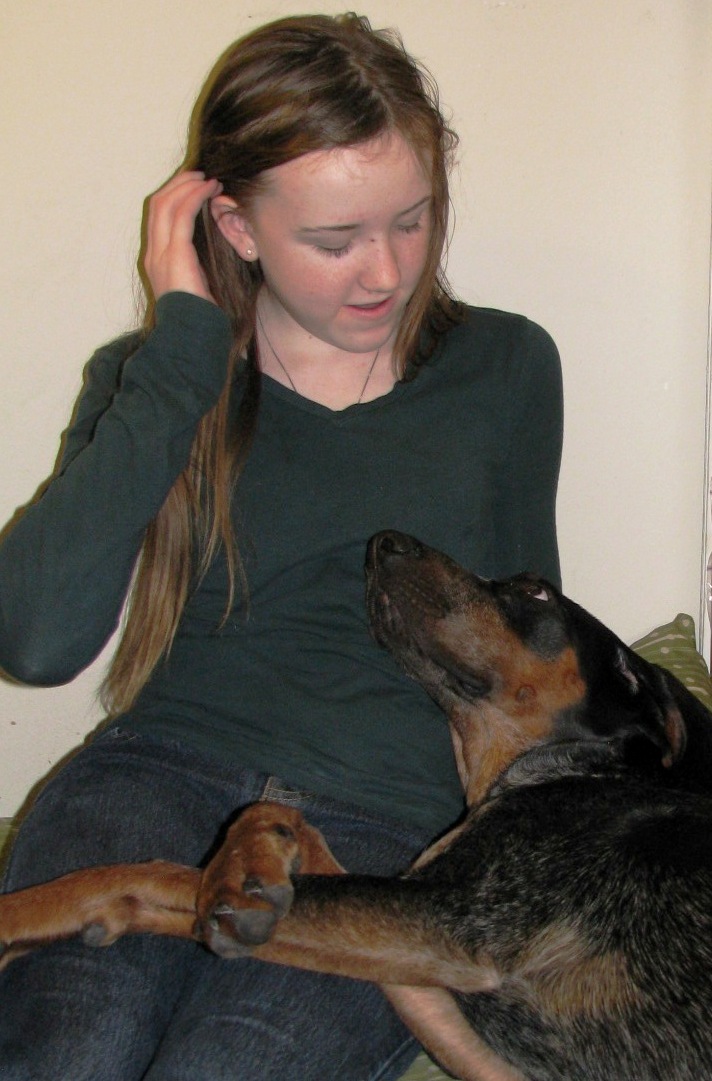 SEARCH AND RESCUE -- Readers following the story of the lost dog rescued high in the Kettle Range yesterday will enjoy these followup photos.
The pix, just sent to me by Mariann Crooks, show Rebel, a 7-month-old bluetick coonhound, still wiped out from the two nights he endured in the winter wilds north of Sherman Pass after being lost during a snowshoeing trek to Columbia Mountain.
But Rebel's home now, getting plenty of comfort and attention from Mariann's daughter, Sabrina Crooks.
And a few hearts will justifiably melt to see one of the other family dogs nursing Rebel's feet, which were raw and sore from the snow, cold and ice high in the Colville National Forest.
Crooks said Rebel slept pretty much nonstop for 36 hours after he got home.
Rebel was rescued by a group of forestry students from the Curlew Job Corps Center.
See photos of the rescue in this blog post.
---
---