Mon., Jan. 30, 2012, 6:10 a.m.
Angler enjoys close call in quest for "grander" marlin
OCEAN FISHING -- A three-decade quest to reel in a marlin weighing more than 1,000 pounds ended spectacularly for businessman Bob Rich Jr. this fall in the Black Marlin Classic catch-and-release tournament off Australia's Great Barrier Reef.
If you've never experienced the power of these massive but speedy fish, watch this video of Rich reeling in the acrobatic monster. See deck hands cut it off ALMOST before it inflicted damage to the boat.
Read on for a more detailed account of Rich and his fishing experience.
Businessman/book author tags "grander" marlin; comes inches from being speared by 1100 lb. crashing billfish
BUFFALO, N.Y., -- Fishing isn't generally considered a dangerous sport, but businessman and book author Bob Rich, Jr., found out how risky a major fish fight with a black marlin can be as he came within inches of being speared by an 1100 pound charging billfish.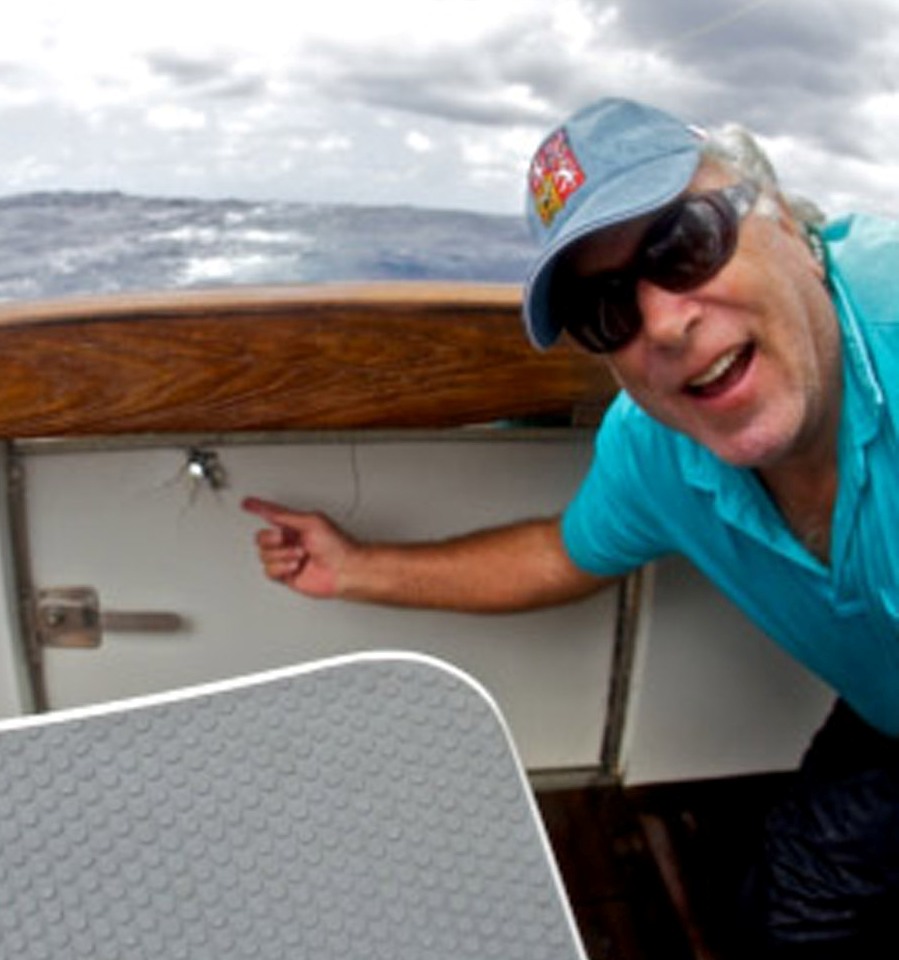 Rich -- an entrepreneur, frozen foods magnate and sports teams owner who has written four books on fishing, sports and motivation -- was competing in the weeklong 25th Lizard Island Black Marlin Classic, an annual tag-and-release tournament off Australia's Great Barrier Reef.
A self-proclaimed fishing fanatic of all fish species who is annually highlighted on Forbes Magazine's U.S. and world lists of business leaders and featured for his angling, Bob has been in search of a grander for three decades even adding it to his "bucket list." A grander, in the fishing vernacular, is a 1,000 lb. marlin, a game fish very few anglers ever see.
In a chapter from his newly released fourth and often humorous book The Right Angle, Tales from a Sporting Life, the 70-year old Rich detailed a trip off the African coast, of catching, tagging and releasing a blue marlin estimated at over 750 lbs. falling short of the grander. (The book is available on Amazon.comor WalMart.com and on Kindle eBook with all proceeds going to the Boys and Girls Club.)
Months later in Australia Bob was able to check off his grander from his bucket list, but the marlin almost checked him off.
A very close encounter
"We only fish 'tag-and-release', said Rich a conservationist. "All of our fish were leader released with invasive tags from the Game Fish Association of Australia."
He and teammate Craig Reagor of Ponte Vedra, Fla., were fishing with Aussie captain and friend, Tim Dean of Port Stephens, New South Wales, on Calypso, Dean's 43-ft. O'Brien.
"We hooked up my 1100 lb fish on Oct 5th at 13:50 and tagged and released her 15 minutes later at 14:05," said Rich, "but only after she had charged the boat, slamming and spearing a 2 inch hole through the transom door 2 ft above the waterline.
On a video of the fight, viewers can see and hear the heavy 'thud' sound of the marlin hitting and moving the boat.
"That spear hole was just mere inches below the gunwale and dead-on to where Bob was sitting in the fighting chair," exclaimed Reagor pointing to the amazing footage now posted on You Tube. ( http://www.youtube.com/watch?v=ojNjQsXpTvc&feature=email)
"Bob and the deck crew were just inches from taking the full force spearing by that massive and powerful leaping billfish."
On the video moments after the action, the spear hole is discovered and the affable Rich jokingly calls up to the captain and asks if he has to pay for the damage.
"I don't think we fully realized until later how close we came to having his billfish land in the boat with us," said Reagor. "When Bob's big girl took the larger bait, an 8 to 10 pound scaly mackerel, I'm not sure any of us knew just how big she was as she went deep. When she surfaced she leapt 10 feet high, about a hundred plus yards away. It was the most spectacular thing I've ever seen," Reagor said. "Her massive body seemed to just hang in the sky."
In short order the captain and Bob went to work and the first mate was able to leader her for the tag after which the third deck crew member cut the line releasing the fish.
"All performed their duties wonderfully," said Rich.
The size and catch was verified by the anglers, captain and crew and accepted and approved by tournament chairman Bob Lowe, a longtime IGFA International Committee Representative of Australia after he thoroughly reviewed all of the stills and video footage.
Bob dedicated the catch to his late friend, Don Tyson, a mentor and leader in the food industry and a founder of The Billfish Foundation a non-profit committed to billfish conservation across the Earth's oceans.
---
---