Tue., July 10, 2012, 7:28 a.m.
Ice Age Floods guidebook authors coming to Auntie's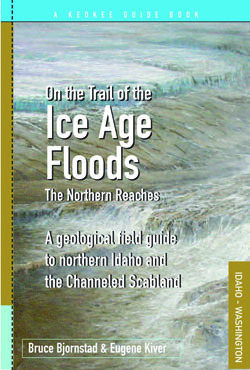 GEOLOGY -- A just-published guidebook on the region's channeled scablands -- a second volume on exploring the aftermath of the Ice Age Floods -- is being celebrated with a reading and lecture Wednesday at Auntie's Bookstore in Spokane.
"On the Trail of the Ice Age Floods: A geological field guide to northern Idaho and the Channeled Scabland" will be unveiled by geologist and Eastern Washington University alumnus Bruce Bjornstad and retired EWU geology prof Eugene Kiver.
The event is set for 7 p.m. Wednesday at Auntie's, 402 West Main Ave.
The floods helped gouge out Lake Pend Oreill, Idaho's largest and deepest lake, and sculpted the weird topography of Eastern Washington.
This field guide explores a vast expanse of land on the ground and with great aerial photos. Specific hikes are recommended to see key features.
After hiking and exploring the Channeled Scabland region for 35 years, I didn't know what I was missing until I read this book.
---
---