Wed., March 28, 2012, 10:57 a.m.
STP still hot on cyclists's summer tour list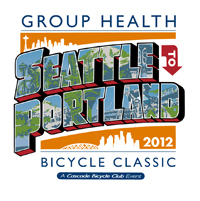 CYCLING -- The 200-mile Seattle to Portland Bicycle Classic -- which can be done in one or two days -- shows no signs of declining in popularity.
STP, the Northwest's largest multi-day cycling event, capped at 10,000 riders, filled it's quota on Feb. 21 this year -- a full month earlier than in 2011.
The event was founded 32 years ago and is organized like a well-tuned machine by the Cascade Bicycle Club.
Who rode STP in 2011?
10,000 riders
Oldest rider: 85
18% first-time riders
100 safety and medical riders
228 riders who have participated in 10+

STPs

One rider who has ridden them all: Jerry Baker!
Riders came from 42 states plus Canada (Alberta, B.C. & Ontario) and England.
---
---