Thu., May 17, 2012, 10:45 a.m.
Pregnant caribou could drop state's first calf in 50 years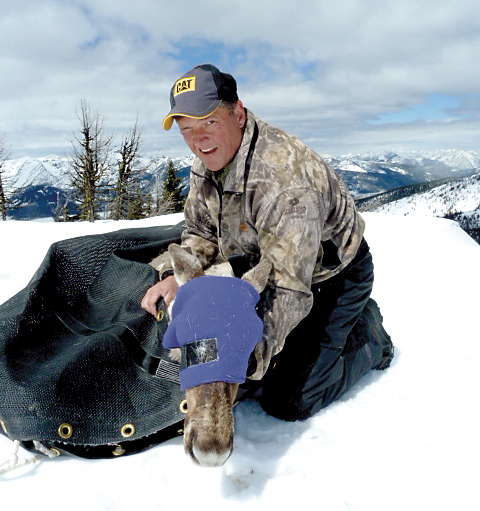 ENDANGERED SPECIES -- Montana wildlife officials say a Canadian caribou has wandered into northwestern Montana for the second time this spring, and this one has the potential to make history.
Fish, Wildlife and Parks wildlife manager Jim Williams tells KCFW-TV the possibly pregnant cow is from a herd that biologists brought to British Columbia to augment an existing herd.
He says if the caribou gives birth, it would be the first known caribou birth in Montana in over 50 years.
A biologist in Libby is tracking the animal in the Purcell Mountains, near the Yaak River and anyone who spots a caribou is asked to report the sighting to FWP.
In late April, state wildlife officials located a collared caribou that was feared dead, got it medical treatment and returned it to Canada.
---
---