Tue., Nov. 6, 2012, 6:45 a.m.
Legend of Aahhh's skiing into Garland Theater
SKIING -- Greg Stump, the ski film pioneer made his mark in extreme skiing his 1988 classic Blizzard of Aahhh's, will premier his latest film, Legend of Aahhh's, Nov. 11 and 12 at the Garland Theater.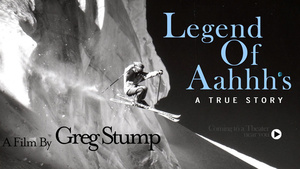 The film features interviews with Warren Miller, Dick Barrymore, Otto Lang, John Jay, Klaus Obermeyer, and white-knuckle skiing by some of the best pros in the business.
Skiing Magazine named Stump one of the Top 25 most influential people in skiing.
Advance tickets are $7 online.
---
---