Fri., Nov. 16, 2012, 11:40 a.m.
Grande Ronde steelhead dwarfs typical fish
STEELHEAD FISHING -- The S-R's Fishing-Hunting Report this week notes that steelhead fishing has been good on the Grande Ronde River this week.
But angler Jeff Holmes puts an exclamation point on that report with these photos and this assessment of his recent driftboat outing, which includes the thrills of seeing bighorn rams along the shores.
A ferocious fight resulted in the eventual netting of this Grande Ronde goliath (I) caught above Boggan's Oasis while backtrolling a metallic blue size 35 Hot Shot trailing a 1/0 Gamakatsu Siwash on double split rings.

With this being such a special fish for the Grande Ronde, stretching a hair over 34 inches and weighing 14 pounds, I thought it only appropriate to have a normal-sized human photographed with this fish, per the previous advice of WDFW's Chris Donley.

Thanks, Teddy Schmitt, for holding this fish for me, and for outfishing me by putting three big hens in the net, including a 28 1/2-incher just moments before this one bit.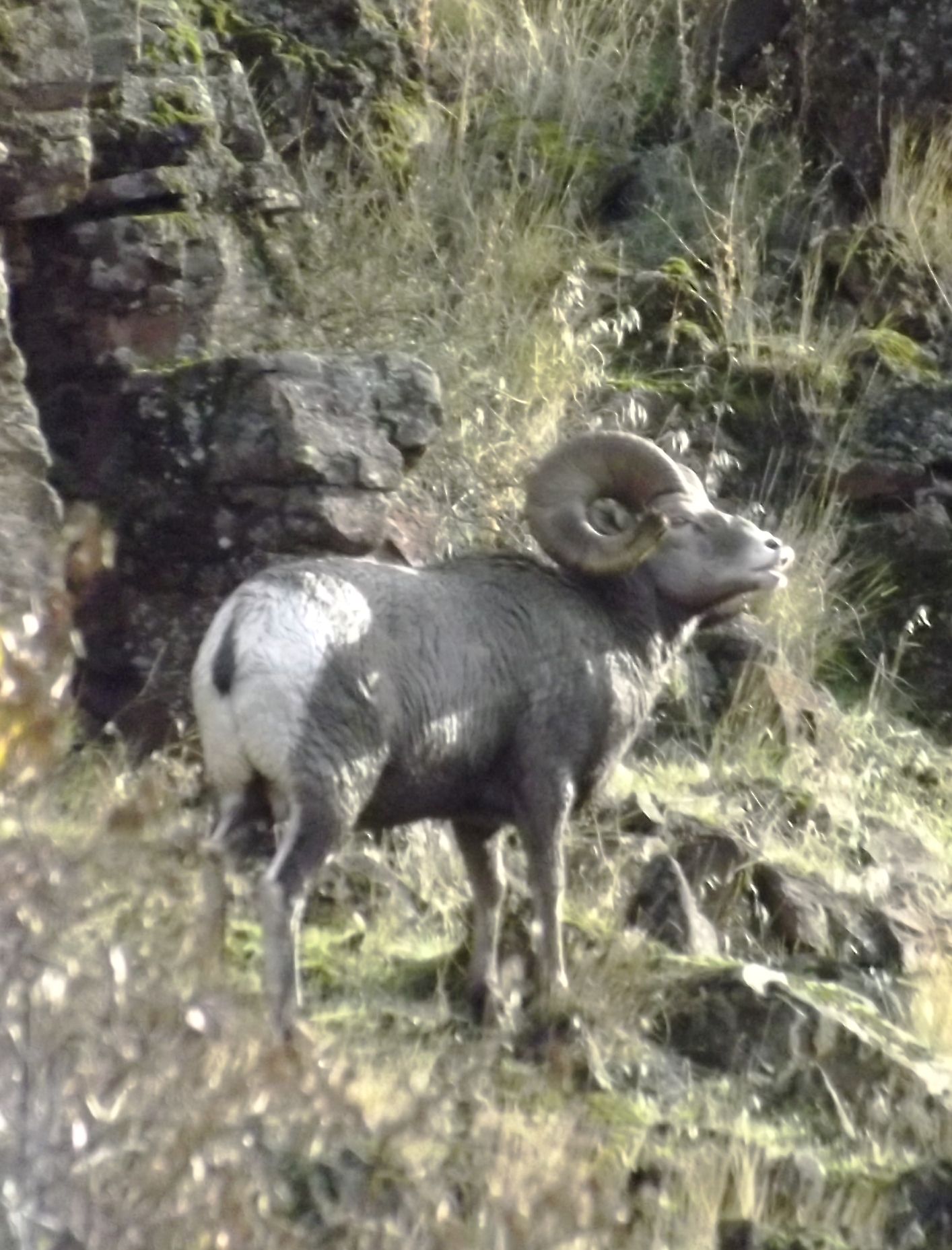 In case you don't get his humor, Holmes is a large man. He didn't want to make his huge fish look dinky in comparison by holding it for the photo.
Holmes said Chris Donley, Washington Department of Fish and Wildlife inland lakes manager and steelheading expert, said he's seen only one hatchery steelhead larger than this fish come out of the Ronde.
See my column on a new steelhead fishing book that will giving you insight on how to catch more steelhead in the region's rivers.
---
---