Mon., Nov. 26, 2012, 6:40 a.m.
How hunters wear out their welcome, Part 1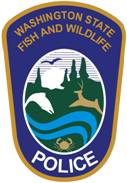 HUNTING -- Last week my outdoors column pointed out the benefits and responsibilities of getting permission to hunt on private land.
A few days later, I noticed this report from the area Fish and Wildlife Police weekly activity summary. In case you don't get the point, most landowners frown on game hogs and illegal hunting activity even if they initially were generous enough to hunt on their land.
From Region 1 wildlife enforcement Capt. Dan Rahn:
Officer Spurbeck received a report of three bucks that were shot legally but only the back-straps were removed from the carcasses. Officer Spurbeck met with the reporting party who showed Officer Spurbeck the three carcasses. The reporting party gave Officer Spurbeck the names of the people who were hunting on the reporting parties land with permission. Officer Spurbeck contacted Officer Leonetti to interview the subjects in Pierce County.
---
---