Mon., Oct. 1, 2012, 7:23 a.m.
Teen girl dons camo for turkey, dress for date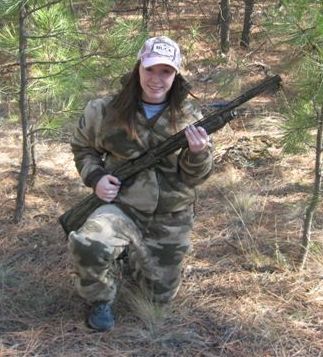 HUNTING -- Alyssa Donelan, a sophomore at Central Valley High School, had a busy Saturday -- with more than one date.
She donned camouflage clothing and left home at 5 a.m. to go turkey hunting with her father, Jim. When the turkeys stood them up in the morning, Alyssa move on to a remarkable transition.
She was out of her camouflage and into the hair dresser by 1 p.m.
By 5 p.m. she'd transformed from Rambo to ravishing just in time for the arrival of Sawyer Starnes, a senior, who picked her up for the CV homecoming dance.
The day was dubbed a success, but Alyssa still has an unfilled turkey tag, and an ego that needs a little buffing.
While Alyssa and five girlfriends slept in after a post-dance sleepover at her house, her dad and brother left home at 5 a.m. on Sunday. The boys returned with a turkey about 10:30 a.m., just as Alyssa and the other girls were waking up.
---
---