Mon., Dec. 16, 2013, 10:49 a.m.
Red Hot Chili Peppers sign skateboard to boost rail trail auction
TRAILS -- A hot band is music to the ears of rail-trail developers in northeastern Washington this week.
The Ferry County Rail Trail is getting a boost by members of the Red Hot Chili Peppers, who've autographed a skateboard that's being auctioned on eBay this week to benefit the 501(c)(3) non-profit Ferry County Rail Trail Partners.
The group is developing a 25-mile trail in northeastern Washington between Republic and Canada, mostly along the Kettle River.
This isn't the first time top-name musicians have stepped up for the cause.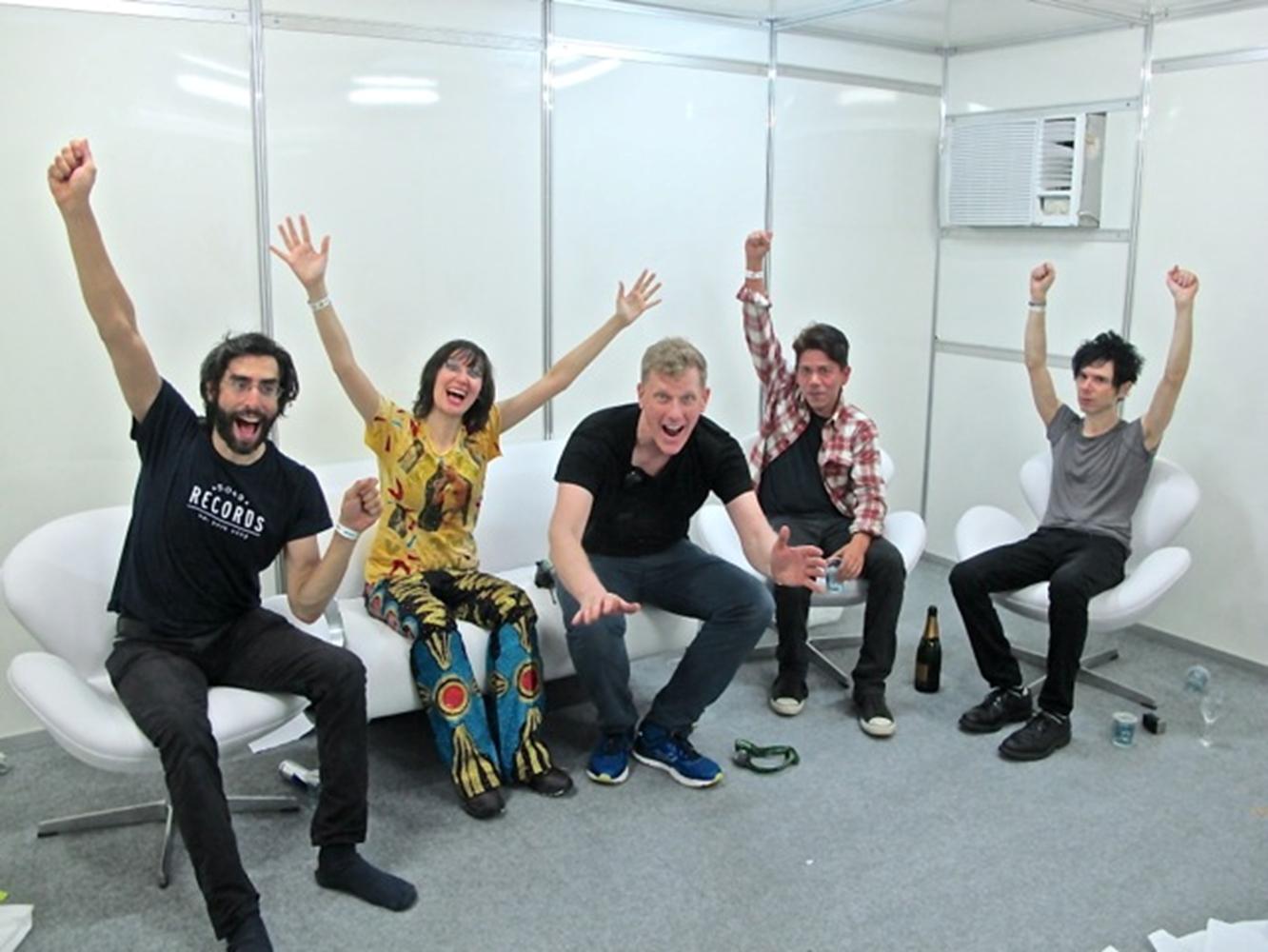 How do these big names get interested in a trail in a Washington county populated by fewer than 8,000 people -- a fraction the size of the audience that signs up for just one of their concerts?
Bob Whittaker (center in photo at left), tour manager for the Yeah Yeah Yeahs, also lives in a cabin near Republic and has been helping spearhead the project. He got the Peppers to sign the skateboard in Brazil on Nov. 9, 2013 when the Yeah, Yeah, Yeahs opened for the Peppers while on tour in Rio de Janeiro.
Whittaker, son of Jim Whittaker, who was on the first American team to climb Mount Everest, purchased the skateboard. The eBay auction item also includes the Yeah Yeah Yeahs' day sheet, set list and Bob's passes for the event in Brazil.
This skateboard isn't just a pretty wall hanger. The 9.5" x 34" Hendrix model, mid-sized longboard deck was handcrafted, signed and dated by the artisans at El Phante in Rio de Janeiro.
---
---