Wed., Feb. 6, 2013, 8:47 a.m.
Obama nominates REI's CEO for Secretary of Interior
PUBLIC LANDS -- Sally Jewell, Recreational Equipment Inc. Chief Executive Sally Jewell is being nominated by President Obama to lead the Interior Department in his second term.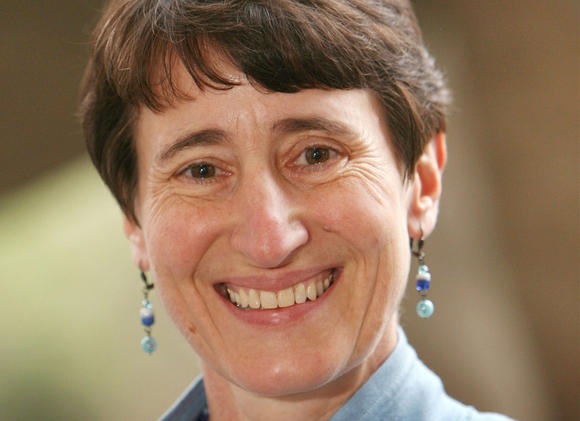 Jewell, 56, has served as the Washington-state-based outdoor retailer's CEO since 2005. She started her career as a petroleum engineer working in the oil fields of Oklahoma and Colorado for Mobil Oil Corp. She then moved to the banking industry, before joining the REI board in 1996 and becoming chief operations officer four years later.

She has been credited with expanding the Washington state-based retailer's Internet operations and contributing company resources to environmental stewardship.
Jewell was on the Avista Corp. board of directors from May 1997 through May 2003.
If confirmed by the Senate, she will replace current Secretary Ken Salazar, who plans to step down to return to Colorado.
REACTION
-Tim Wigley, president, Western Energy Alliance, which represents the oil and natural gas industry in the West.
Her experience as a petroleum engineer and business leader will bring a unique perspective to an office that is key to our nation's energy portfolio.
-Chris Wood, president and CEO, Trout Unlimited
Sally Jewell would make a great Secretary of Interior. Her background suggests that she would bring needed balance to energy development on public lands. Her stewardship of REI demonstrates that she understands the interests of anglers and hunters and would serve as an aggressive advocate within the White House for protecting fish and game habitat and hunting and angling opportunity. She is a practical, no-nonsense leader who would bring a sense of purpose to implementing the oil and gas reforms that have remained largely on the shelf. She is a strong pick.
-Sen. Patty Murray:
President Obama has chosen an accomplished leader as the next Secretary of Interior. I have enjoyed a strong working relationship with Sally Jewell, who has proven to be an effective CEO in the business community, and will bring that skill set to the Cabinet. She understands the tremendous asset that our public lands are, particularly to the multi-billion dollar outdoor recreation based economy. Additionally, American families could have no greater advocate for their continued use, enjoyment and protection of our National Parks and natural treasures. I look forward to working with Sally and President Obama as they shape and implement policies at the Department of Interior.
-Jim Lyon, National Wildlife Federation senior vice president for conservation programs:
Sally Jewell is a business leader who knows that conserving America's natural resources is fundamentally linked to a healthy and strong economy. Outdoor recreation contributes $730 billion to America's economy and delivers $49 billion in tax revenue annually, but faces a critical challenge as Washington considers even more cuts to conservation programs on top of steep cuts already made. Hunters, anglers, hikers, kayakers, bird watchers and all who value and cherish the outdoors and wildlife will benefit from her first hand understanding of Americans' passion for protecting our natural treasures.
-Mike Nussman, American Sportfishing Association president and CEO:
From an industry perspective, Sally Jewell understands the important role that our public waters and lands have in supporting the nation's $646 billion outdoor recreation economy. Given its responsibility for managing approximately one-fifth of the nation's lands and waters, the Department of the Interior has a significant role in providing recreational fishing opportunities and conserving the nation's fisheries resources.
---
---