Schweitzer ski area among first to be Google-mapped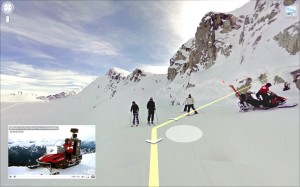 MAPPING -- Google Maps, which changed the world of giving directions with it's online map selections, has stretched its street view capability to the ski slopes.
Schweitzer Mountain Resort is represented among 38 new maps generated by Google featuring "slope views" of every run and lift.
Power up Google Maps on your Android device or iPhone, and the mountain information you need is right there. Blue, green and black runs are shown as solid colored lines and ski lifts are red dotted lines.
The tech innovator recently made digital waves in the outdoors with their "street view" take on Grand Canyon hiking trails by offering 9,500 panoramic images to armchair hikers.
---
---