Wed., March 20, 2013, 7:32 p.m.
Deer poacher soothes conscience with $6,000 donation
WILDLIFE ENFORCEMENT -- Saying he's been burdened with guilt, an anonymous man has mailed Washington wildlife officials $6,000 to compensate for deer he said he killed illegally – more than 40 years ago.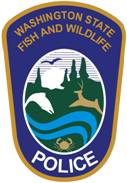 The man visited one of the Washington Fish and Wildlife Department's Eastern Washington offices a few weeks ago and confessed to an officer that he had killed three whitetail does illegally between 1967 and 1970, officials said Wednesday.
Penalties for poaching antlerless deer can range from $200 to $2,000, but the man's crimes are well past the statute of limitations.
An officer told the man he could sign up with the agency for volunteer jobs to soothe his conscience, but the man said he lived out of the area.
Last week, a $6,000 check was delivered to the department's Olympia Headquarters as a donation to the enforcement division, confirmed Mike Cenci, deputy chief.
"This doesn't happen," Cenci said. "We do get donations, but if any were related to misdeeds or conscience, we're not aware of it."
In a letter with the check, the man, identified only as Roy, wrote:
"My conscience has not allowed me to put this sin to rest until now. I know that God has forgiven me and hope that WDFW will as well."
Cenci told Northwest Sportsman editor Andy Walgamott that he remains curious:

"I'd like to meet the man, frankly. We all repent in different ways.... I'd ask him, 'What made you turn the corner?'"
---
---