WEDNESDAY, MAY 29, 2013, 7:09 A.M.
Double the pleasure: 2 trumpeter swan pairs nesting at Turnbull
WILDLIFE -- Turnbull Wildlife Refuge south of Cheney is in a family way this month with critters birthing and hatching young all over the place. (See list of 108 bird species documented at Turnbull in just two weeks at end of this post).
Fans of the late the trumpeter swan named Solo will revel in news that TWO trumpeter pairs are nesting at the refuge this year, up from one pair last year and no pairs for 22 years before 2009.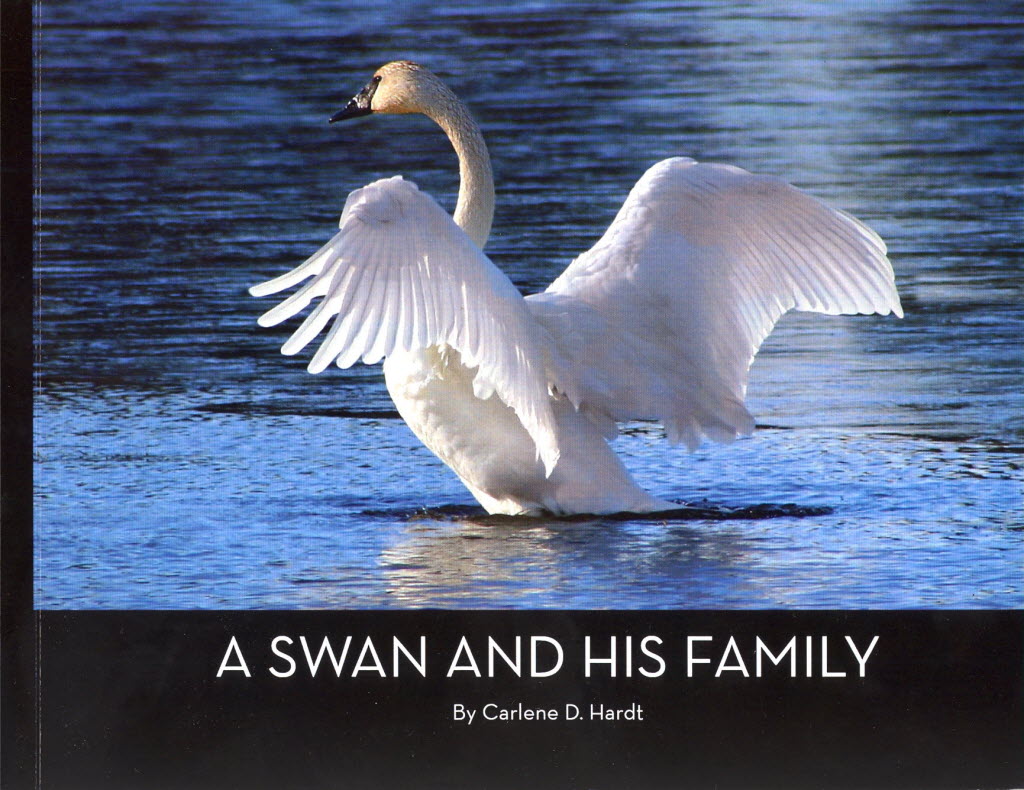 Solo was one of the original Turnbull trumpeters who lost his mate to a predator in the 1980s. He defended his territory at Turnbull through a 22-year drought without a suitable breeding partner before siring a family in 2009.
The trumpeters are crowd pleasers because they're so visible. The nesting pairs are on Middle Pine and Cheever ponds. If all goes well and their cygnets hatch in June, the attentive parents will parade their families for all to see from the visitor paths all summer and into the fall.
Amateur photographer Carlene Hardt focused on the trumpeters for two years and recently published a nifty book of photos and trumpeter information, "A Swan and His Family." The book, available at the Turnbull Refuge headquarters store, chronicles Solo's family life for several years.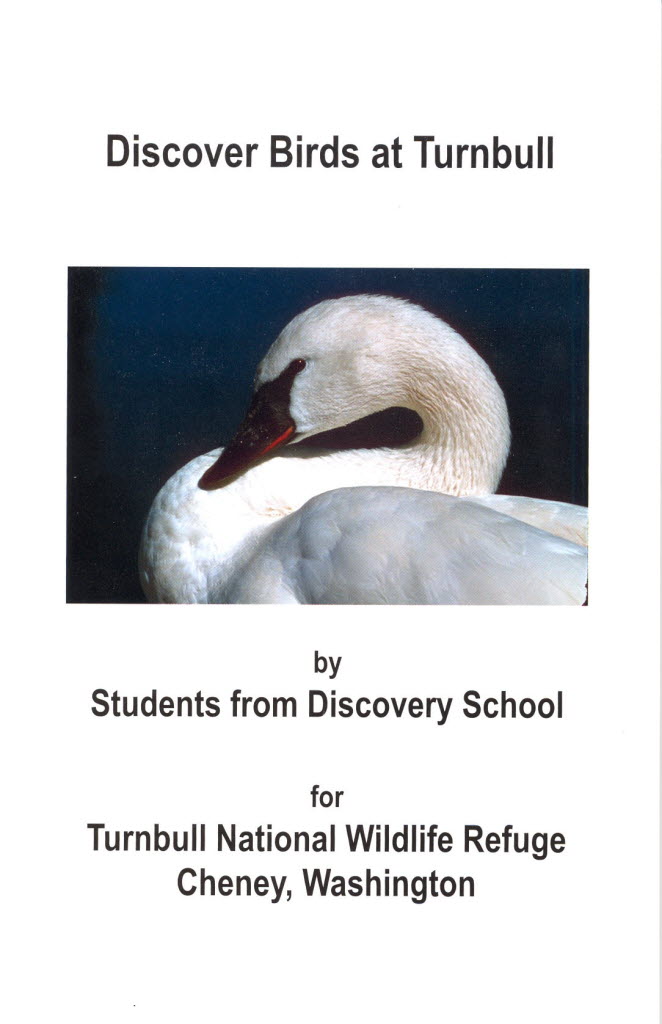 Also worth checking out at the store is the booklet, "Discover Birds at Turnbull," published after years of research by students at the former Discovery School. The book has good information about a variety of Turnbull bird species with photos by local expert photographers.
The book is a showcase for Turnbull's service in providing wildlife and nature education for up to 8,000 students who visit the refuge each year.
Meanwhile, don't forget all the other bird species found at the refuge. Click "continue reading" for Tuesday's report report from Mike Rule, refuge wildlife biologist.
Species List, Turnbull NWR, 5/13/2013 - 5/28/2013 -- from Mike Rule
Here is the list of species seen on Turnbull NWR in the last 2 weeks. There year we have 2 nesting pairs of trumpeters , One on Middle Pine Lake and another on Cheever Lake.
pied-billed grebe
eared grebe
double crested cormorant
American bittern
great blue heron
trumpeter swan
Canada goose
wood duck
green-winged teal
mallard
northern pintail
blue-winged teal
cinnamon teal
northern shoveler
gadwall
American wigeon
canvasback
redhead
ring-necked duck
lesser scaup
bufflehead
hooded merganser
ruddy duck
turkey vulture
osprey
bald eagle
northern harrier
red-tailed hawk
American kestrel
ring-necked pheasant
California quail
wild turkey
American coot
sora
Virginia rail
killdeer
lesser yellow-legs
spotted sandpiper
long-billed dowitcher
Baird's sandpiper
Wilson's phalarope
Wilson's snipe
California gull
ring-billed gull
black tern
mourning dove
Eurasian collared dove
great horned owl
northern pygmy owl
black-chinned hummingbird
calliope hummingbird
red-naped sapsucker
downy woodpecker
red-shafted flicker
hairy woodpecker
Western wood-pewee
Say's phoebe
dusky flycatcher
Hammond's flycatcher
eastern kingbird
black-billed magpie
common raven
American crow
horned lark
tree swallow
cliff swallow
n. rough-winged swall
violet-green swallow
barn swallow
mountain chickadee
black-capped chickadee
white-breasted nuthatch
red-breasted nuthatch
pygmy nuthatch
marsh wren
house wren
western bluebird
Townsend's solitaire
American robin
gray catbird
European starling
Townsend's warbler
yellow warbler
common yellowthroat
Wilson's warbler
yellow-rumped warbler
Western tanager
lark sparrow
savannah sparrow
song sparrow
white-crowned sparrow
dark-eyed junco
chipping sparrow
spotted towhee
black-headed grosbeak
Brewer's blackbird
red-winged blackbird
western meadowlark
yellow-headed blackbird
Bullock's oriole
brown-headed cowbird
evening grosbeak
Cassin's finch
house finch
red crossbill
pine siskin
American goldfinch
house sparrow
---
---