MONDAY, NOV. 4, 2013, 10:09 A.M.
State files 33 trophy deer poaching charges against Okanogan man
HUNTING -- His boasting on Facebook apparently has helped Washington Fish and Wildlife police make a case on a 24-year-old Okanogan man and charge him with 33 counts of illegal hunting activities involving trophy mule deer.
The case was made nine months after the agency posted on Facebook a request -- and a $2,500 reward -- for the public's help in solving a spree killing case.
The case against Garret V.J. Elsberg, a member of the Colville Tribe, is detailed by Andy Walgamott of Northwest Sportsman.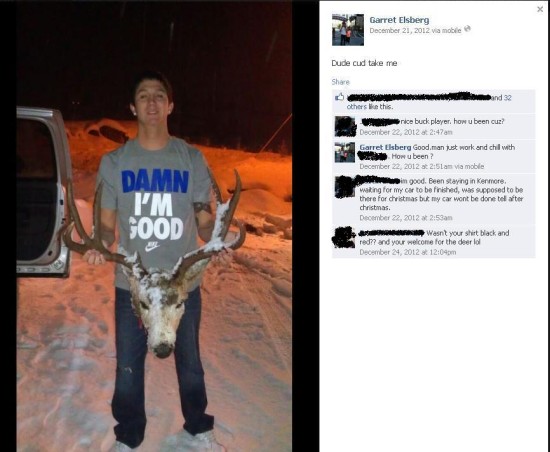 ---
---