TUESDAY, NOV. 12, 2013, 12:45 P.M.
Color fading from brilliant fall hiking season
HIKING -- Last month I emphasized that the hunting seasons shouldn't deter hikers from getting out to enjoy the region's trails during the brilliant autumn show of colors.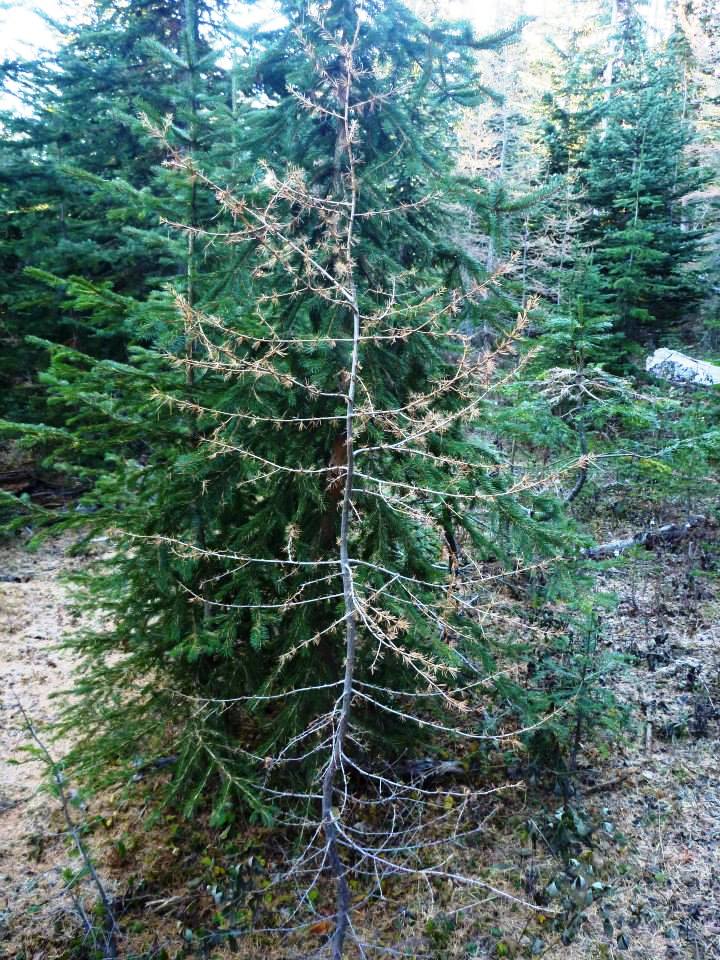 Ann Fennessy and her husband second that motion. As Ann said in an email, the season can be full of discoveries, for hikers and their companions:
My husband and I had a beautiful hike this past Friday close to Chewelah Peak. Our Golden Doodle, Mae, bailed out over the trail for a moment, then returned with a dog's version of a rich man's home on Halloween: the remains of a field-dressed deer. We couldn't see the carcass, but the hunter had kindly sawed the bones into 8-9" sections: perfect for each of our hounds to find a hunk and carry it along for the rest of the hike.
Oh, Lord, were they prancing and dancing! Occasionally, they just had to flop down and gnaw their treasure for a minute. Bob and I were happy to pause and let them savor while we savored the surroundings.
As you can see, we are decked out in fairly visible gear. I do get nervous hiking at this time of year, but take precautions. Plus, my husband and I carry on conversations most of the time and we stick to the trails.
A couple of weeks and a couple of wind storms later, the larch are losing their golden needles and the autumn hiking season is fading away.
---
---