Wed., Oct. 16, 2013, 8:35 p.m.
Shutdown ends: Lake Roosevelt launches to reopen Thursday
UPDATED 10-17-13 at 9:15 a.m.
FISHING -- ŸA deal that ended the federal government shutdown tonight is reopening national wildlife refuges and parks sometime on Thursday.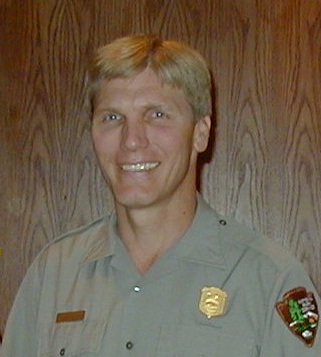 Lake Roosevelt National Recreation Area boat launches are being reopened after Congress voted to end the shutdown, Superintendent Dan Foster said moments ago.
"Our people are on furlough but on short notice to be back to work as quickly as possible once we get the directive," he said. "Our business is not to be closed."
Nobody is happier than Foster to see the national parks reopened. Word has been spreading that some anglers were told they had to stay off water managed by the National Park Service.
All public boat launches on the reservoir had been closed since Oct. 1, but some anglers were legally launching at Two Rivers Marina, which is managed by the Spokane Tribe.
A few boaters were told – it's not clear by whom – that they had to remain on the half of the reservoir closest to the Spokane and Colville tribal lands as long as the national parks were closed.
Technically, it would have been a violation of the park closure to be on land or water managed by the Park Service, Foster confirmed.
It has nothing to do with the legal limbo over where state or tribal fishing licenses are required, he said, noting, "Fisheries are not our jurisdiction."
He said he hasn't had the manpower during the shutdown to enforce the closure on land and on the water and that rangers weren't directed to go out looking for boaters.
He said he was glad boaters haven't forced his agency to enforce the rule. "The shutdown reduced our staff from almost 70 down to eight," he said. "We haf seven rangers patrolling 320 miles of lakeshore.
"Closing the lake is a terrible stupid thing but it's what we've had to do under our responsibility to protect the resources and the public.
He said staff would be reopening launches, visitor centers and other facilities for all visitors, including anglers eager to tap the popular Roosevelt trout fishery, as soon as possible on Thursday.
Here is a statement issued Thursday morning from Superintendent Foster:

"We are proud to be a part of this area and are happy to welcome visitors back to the park. We express gratitude to the public as there are great people in this area that have displayed understanding and respect during this difficult time."

Lake Roosevelt National Recreation Area has a significant effect on the local economy. Together, the economic impacts from visitor spending, federal jobs created, and jobs created in the local market supporting local tourism are estimated to be over $40 million a year generated in the communities around Lake Roosevelt National Recreation Area. The economic impact of closing Lake Roosevelt National Recreation Area for 16 days has been extremely difficult on local communities, businesses, neighbors, and park partners. We look forward to working with you on ways to lessen that impact.
Read on for the National Parks Conservation Association reaction to the government shutdown:
National Parks Re-Open for Business, But Long-Term Funding Solution Needed

Statement by Theresa Pierno, Acting President, National Parks Conservation Association

"After a 17-day shutdown, Congress has reached a short-term budget resolution that re-opens the federal government, including our 401 National Parks and Monuments. We are grateful that the dedicated men and women of the National Park Service can return to their jobs serving the American public as stewards of some of America's most spectacular lands and significant historic sites.

"Unfortunately, for our national parks, and the communities, businesses and visitors they serve, the budget agreement is a short-term solution that does nothing to address the long-term needs of the parks.

"Whether it is an unnecessary government shutdown or a damaging set of budget cuts, our national parks and the people who enjoy and depend on them continue to suffer from a failed budget process. Through this disastrous shutdown, local economies have already lost half a billion dollars, businesses have suffered, and too many people have had their lives disrupted unnecessarily. The parks and the American people need and deserve a genuine, long-term budget solution that keeps our parks completely open and ends the slow-motion shutdown that is occurring under the sequester.

"The public outcry and political support for re-opening our national parks should surprise nobody. According to a recent poll, nine out of ten Americans—Republicans, Democrats, and Independents—want and expect the federal government to keep national parks open, protected, and funded. As we move beyond this shutdown, we urge Americans to demand that Congress and the administration pursue a genuine long-term solution that will keep our national parks fully open and adequately funded to serve visitors and protect our national heritage.

"We thank the park rangers and others who have been either working without pay to protect our national treasures or forced to stay home when they would rather be protecting our parks and providing visitors with safe and inspiring experiences."
---
---