Wed., April 9, 2014, 6:01 a.m.
Paddling law would be bad news for national parks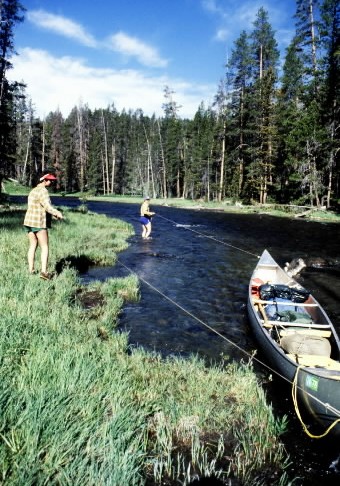 PUBLIC LANDS -- I've made a few classic canoe and kayak trips in Yellowstone National Park over the years, including the Lewis River to Shoshone Lake (see photo) and on Yellowstone Lake.
But even though I'm a long-time paddler and co-author of the guidebook, Paddling Washington, I can still clearly see a reason to restrict paddling in national parks, where the priority is on preserving natural ecosystems.
It's shocking to see that a Wyoming Congreswoman has introduced a bill that would REQUIRE Yellowstone and Grand Teton national park officials to allow more paddling in the parks.
Here's the scoop from High Country News and a person who knows and write's eloquently on the potential ramifications of the legislation. Check it out.
Called the "River Paddling Protection Act," the bill has already passed the House of Representatives. It gives the National Park Service three years to change its regulations barring non-motorized boating on rivers and streams. If the agency fails to act in that time, then boating in the two parks will be considered unregulated.
---
---