Mon., July 7, 2014, 6 a.m.
Forest Service seeks Pacific Northwest Trail advisers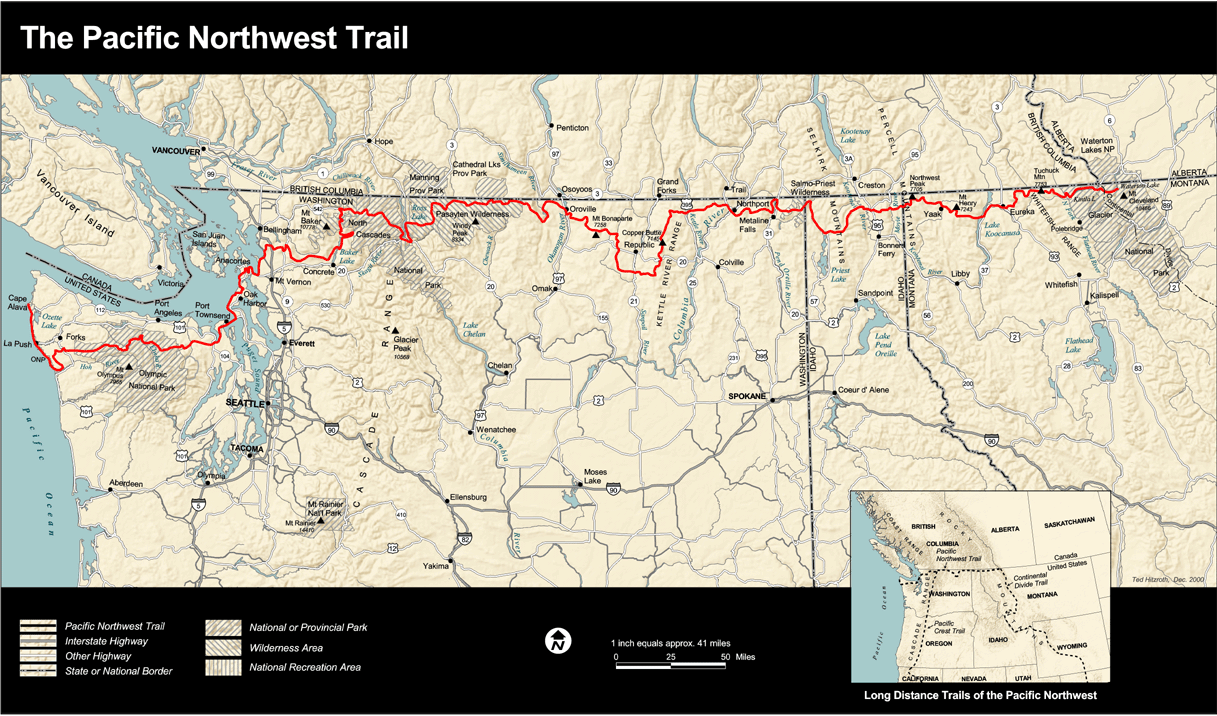 TRAILS -- The U.S. Forest Service is seeking volunteers to serve on the Pacific Northwest National Scenic Trail Advisory Council to help plan future upgrades -- much work and many decisions will have to be made -- for the 1,200-mile route from the Olympic Peninsula east through Glacier National Park.
The trail traverses through three national parks and seven national forests, including about 125 miles through the Colville National Forest.
The route is not a continuous trail. It links existing trails, roads and cross-country routes from the Pacific Ocean to the Continental Divide area.
The Council, established under the National Trails System Act, will provide recommendations to the Secretary of Agriculture about matters relating to the administration and management of the Pacific Northwest Trail, specifically advising on trail uses, establishing a trail corridor, and prioritizing future projects.
The trail was first mapped and promoted 30 years ago by the founding members of the Pacific Crest Trail Association.
Designated by Congress as a National Scenic Trail in 2009, the PNT connects people and communities in Montana, Idaho and Washington. "Interested candidates should have a desire to perpetuate and protect the characteristics and values of the Trail while taking into consideration other public interests along the Trail corridor," the Forest Service says. "Members will serve a two year term and may serve consecutive terms."
The first Council meeting is tentatively scheduled for April 2015, and will meet approximately twice a year for three years.
Applications are due by Sept. 30.
Contact Matt McGrath, Pacific Northwest National Scenic Trail Program Manager, (425) 783-6199; email: mtmcgrath@fs.fed.us.
---
---