Brown trout photos document beauty of catch and release fishing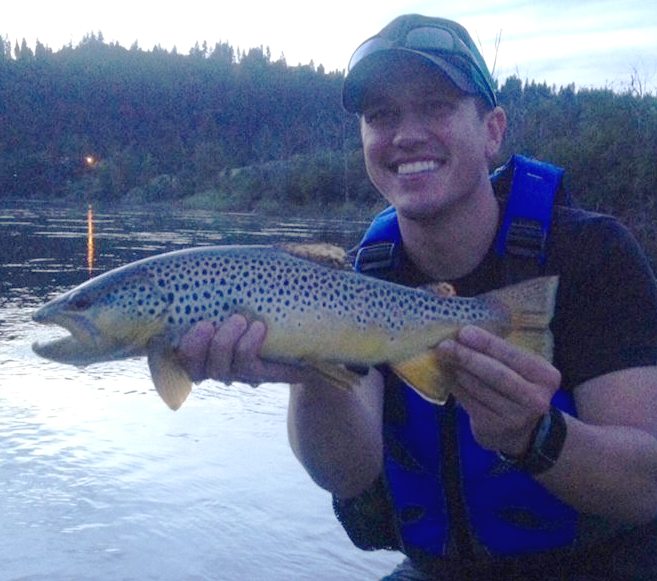 FISHING -- Here's a tip of the hat to catch-and-release trout fishing regulations on the upper Spokane River -- and elsewhere for that matter.
The value of the rules is documented in this report and photo comparison just received from Sean Visintainer, guide and owner of Silver Bow Fly Shop.
My buddy Bob McConkey and I were out on the upper last night and caught a couple really nice browns on dries. Bob's brown however looked awfully similar to a fish that one of my guides caught when we were floating TWO February's ago.

I matched up the pics... same brown!

We had fished through this area numerous times since but had not caught him again until last night, he was a little farther downstream but pretty much in the same area. We caught another brown later last night (inset photo) -- couldn't believe we picked them both up on dries!
Visintainer has more photos and details on his Silver Bow blog.
---
---