MONDAY, MARCH 3, 2014, 10:29 A.M.
Video: Idaho man leads expedition to Myanmar peak
Myanmar Bridges to Change from Fisher Creative on Vimeo.
MOUNTAINEERING -- An Idaho man is at the forefront of this soon-to-be released video (see just-posted trailer above) about the American-Burmese mountaineering expedition to summit what the group is calling the highest peak in Southeast Asia -- remote Myanmar's Mount Gamlang Razi .
The footage appears to be extraordinary, including a 175-mile jungle approach trek that offers a rare glimpse of a culture generally hidden from public view.
Read on for the media release and all the currently available details. The film will be released in June.
Yangon, Myanmar — The trailer for an upcoming film was just released featuring a recent American-Burmese expedition to remote Myanmar's Mount Gamlang Razi and its new disputed elevation record. The climbers claim that Gamlang Razi—previously known as the second-tallest peak in Southeast Asia—is actually the highest peak, based on the data they collected upon summit, using a Juniper Systems Archer Field PC®. The data was analyzed by Juniper Systems and confirmed by Canadian-based Effigis in Montreal.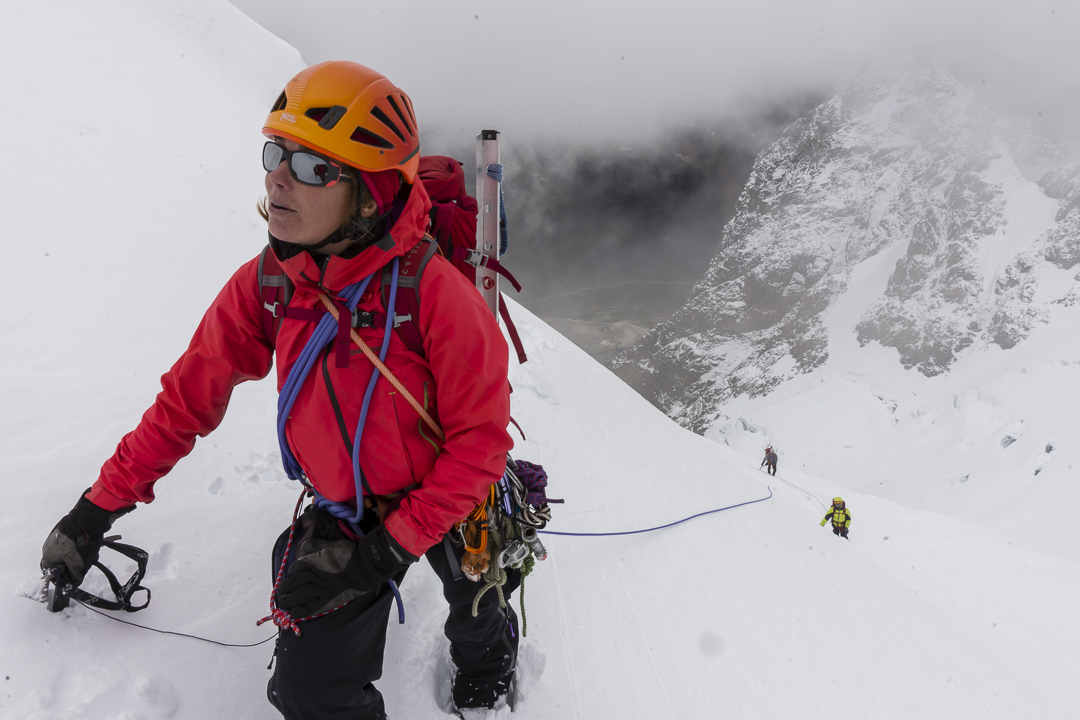 The expedition was led by Victor, Idaho resident, Andy Tyson, in an effort to strengthen ties with the Burmese people, as well as to collect GPS data atop Gamlang Razi's peak, in the hopes of breaking Southeast Asia's current elevation record. The film, Myanmar: Bridges to Change, captures the entire journey, and is premiering on June 14, 2014 in Yangon, Myanmar. It will also be available for download on iTunes at that time.
If the trailer is any indication, the film is bound to be fascinating. Featuring footage in one of the most remote corners of the earth where only a handful of westerners have ever set foot, the film depicts the unique culture of the Burmese people, many of whom have never before seen white faces. It also captures both the beauty, as well as the dangers of the team's 200-mile trek through snake-infested jungles and their final climb of virgin-peak Gamlang Razi to capture critical GPS data at the summit using Juniper Systems' Archer Field PC.
About Juniper Systems:
Based out of Logan, UT, USA and Birmingham, UK Juniper Systems designs and manufactures rugged handheld computers and provides field data collection solutions for use in extreme environments. Since 1993, Juniper Systems has provided innovative mobile technology to natural resources, public works, geomatics, agriculture, industrial, and military markets. For more information on Juniper Systems products, please visit www.junipersys.com.
---
---