Fri., March 28, 2014, 6:16 p.m.
Trout TV to feature Project Healing Waters on Crab Creek
FLY FISHING – Spokane anglers treating disabled veterans with fly fishing therapy will be featured on Trout TV on Sunday, March 30 at 4 p.m. on KAYU Fox 28.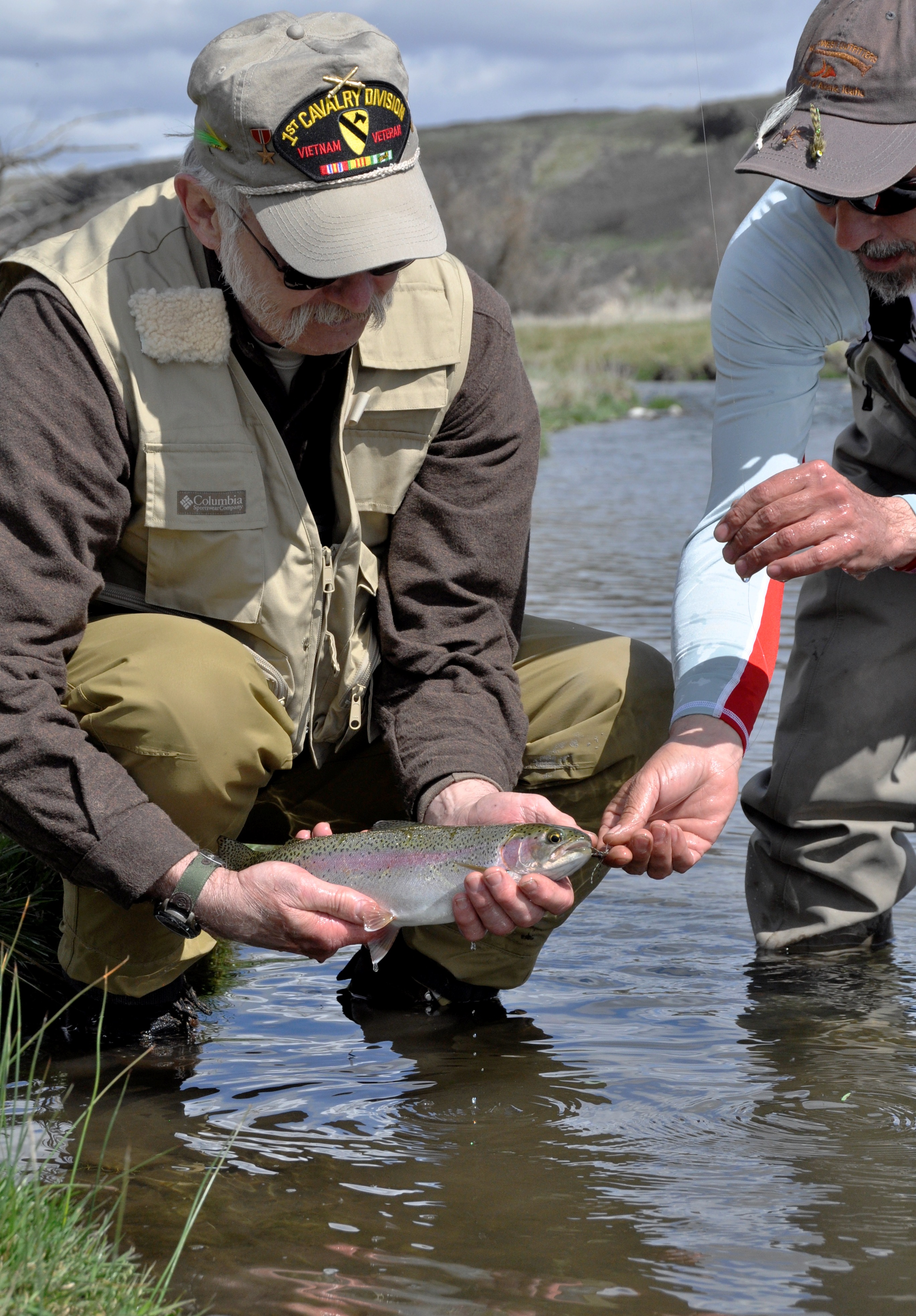 Trout TV host Hilary Hutcheson teams with Crab Creek fishing guide G.L. Britton and volunteers from Project Healing Waters Fly Fishing to help vets catch fish and cast away their anxieties from injuries sustained in Vietnam and Iraq.
Project Healing Waters has 140 chapters in 50 states where fly-fishing volunteers reach out to veterans, said Norm Scott, organizer of the chapter serving the Inland Northwest.
And the vets weren't disappointed with the fishing on Crab Creek last spring.
Filming of the show was featured in The Spokesman-Review Outdoors section on May 12, 2013.
See a photo gallery of the filming.
See a video trailer for the Crab Creek program.
Trout TV will feature Yakima River fly fishing on April 6 at 5 p.m.
---
---