Sat., May 17, 2014, 5:05 a.m.
University high student state's top junior bass angler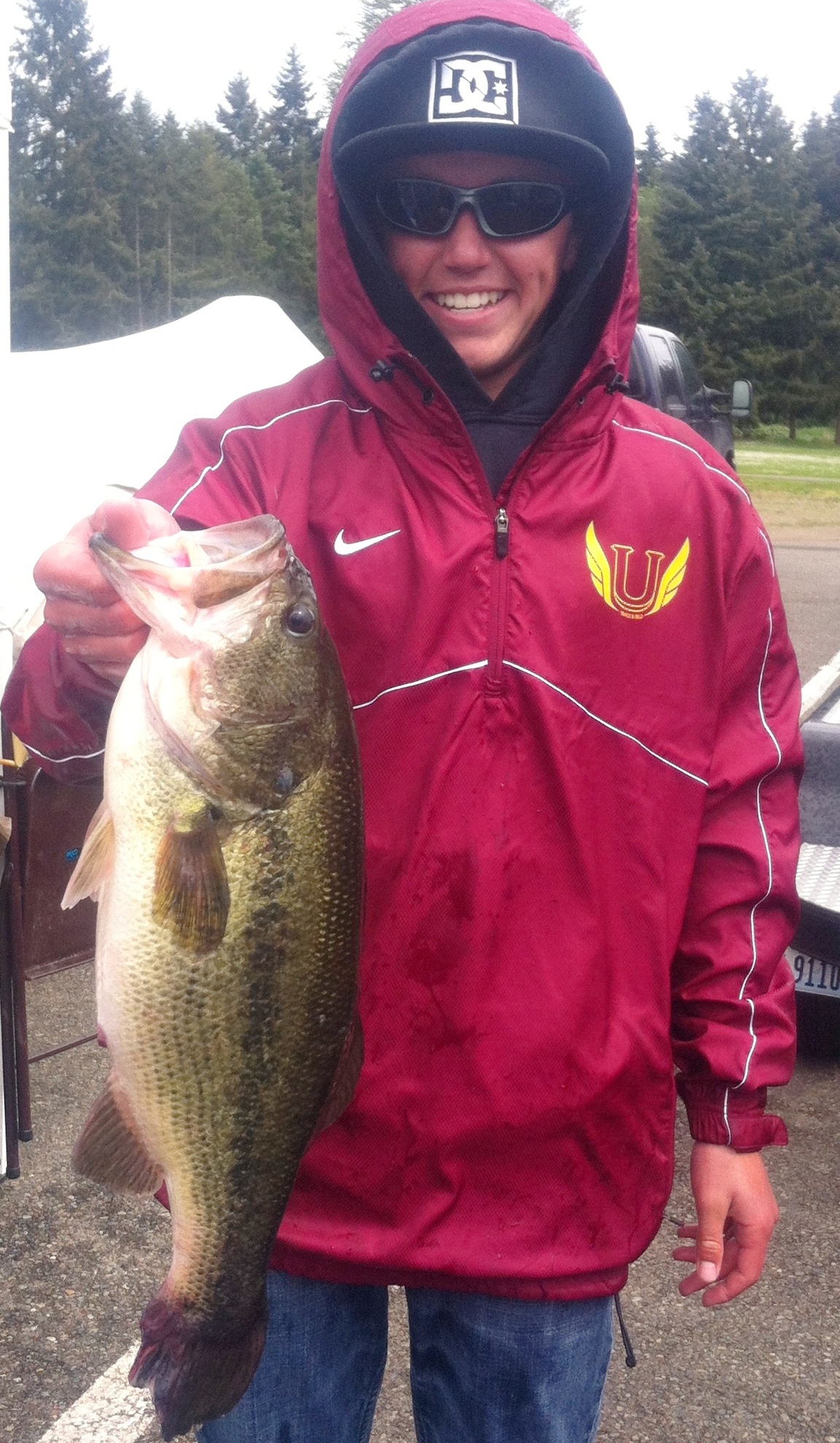 FISHING -- Nathan Portch of Spokane Valley is on a roll in the world of competitive bass fishing.
The University High School student captured the Big Fish award with a 5.31-pound largemouth and went on to land a five-fish total of 15.02 pounds on May 3 to win the Washington State Junior Bass Fishing title, age 15-18 division, at lake Sammamish.
On May 12, he came back to take second place in the two-angler team competition in the Washington High School Bass Tournament competition at Moses Lake.
But it's the state junior championship, sponsored by the Washington State Bass Federation, that qualifies Portch to represent the state at the TBF/FLW Junior World Championship for bass fishing in August in South Carolina. He'll compete against 50 other state champions for bass fishing's junior world title.
Read on for play-by-play details about Portch's win at Lake Sammamish.
Nathan Portch competed with ten other age group youth from across Washington to bring in the heaviest total weight for the day on May 3. Held on Lake Sammamish this year, the tournament competitors fished through rains qualls and wind to figure out the best tactics to catch the fish they needed to come out on top.
Nathan, a member of the State Bass Federation and Student Angler Federation, started his day on lake Sammamish working shallow areas with wood and lily pads, with reaction baits. The water temp was on the rise, indicating fish were moving shallow to spawn. The lake has primarily small mouth bass with a few isolated areas indicative of large mouth habitat. Nathan's choice of starting in the large mouth area paid off in the first half hour with his first fish in the three-pound range. Things slowed down with few bites and a change to flipping a jig with no additional bites.
After some time with out any bites he moving around to other areas with no luck, Nathan moved back to the area he had caught his first fish and went back to the reaction bite. Two or three cast into moving back to the large mouth area, he hooked his second fish. Nathan continued to throw the reaction bait the rest of the day to finish out the day with a five fish limit of 15.02 lbs to win the tournament. He weighed in the big fish of the tournament with a 5.31 lbs large mouth, and the only all large mouth limit of bass for the tournament.
Portch will travel to South Carolina in August, along with Carson Zetty the 11-14 yr old winner will fish for the TBF/FLW Junior World Bass Fishing Championship.
---
---