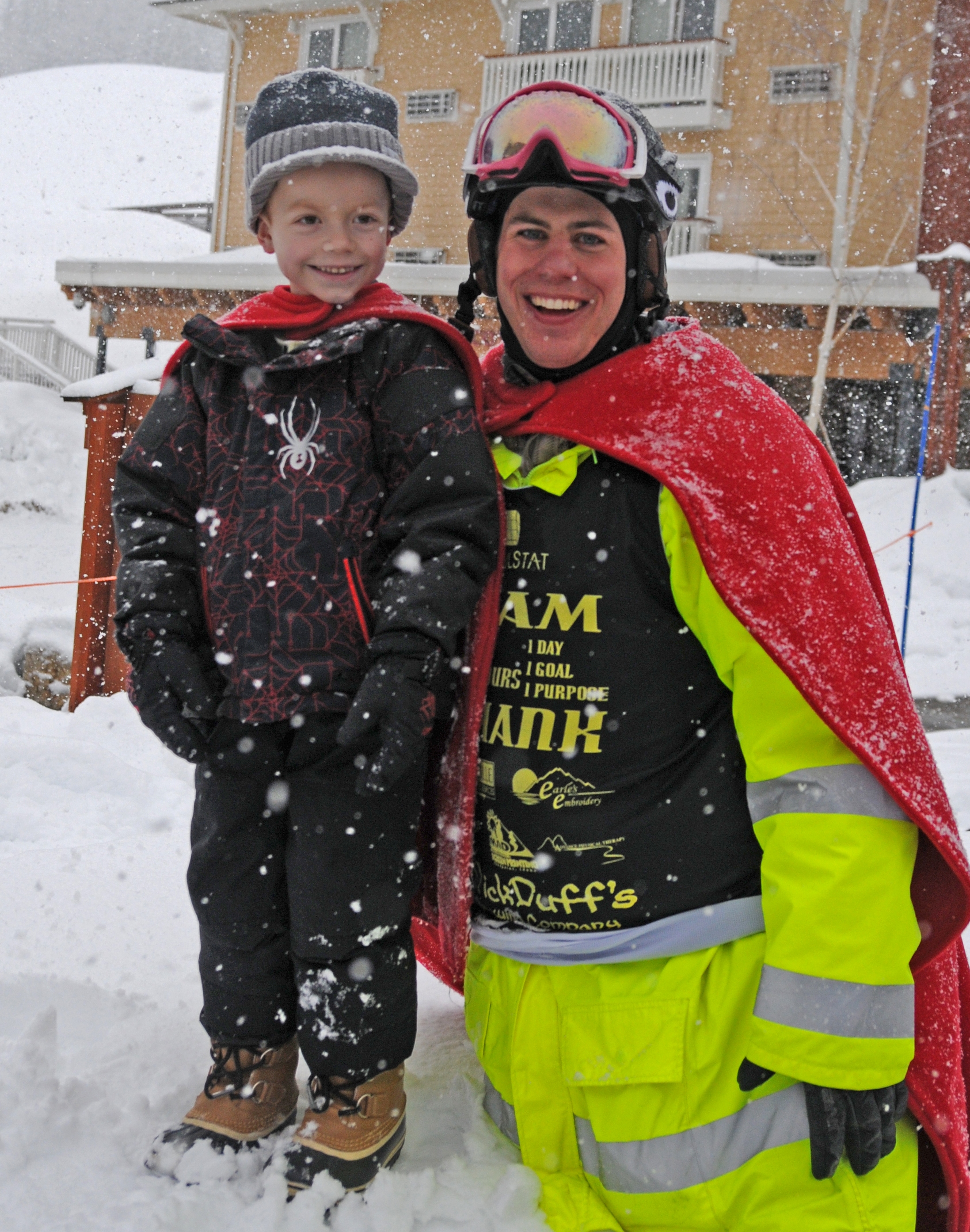 SKIING — Nearly 130 skiers and snowboarders ages 5-74 spearheaded the effort to raise a record $150,000 in the 4th annual "24 Hours of Schweitzer" last weekend.
While an ill-timed storm and gusty winds pounded the resort and forced closure of part of the mountain during the event, the participants compiled a staggering 7.06 million vertical feet of downhilling to bring in money from pledges.
All the money and effort is devoted to boosting cystinosis research. The effort is inspired by the Sandpoint-based family and friends of Hank Sturgis. See details here.
24 Hours champion and record holder Matt Gillis wore a Superman outfit as he successfully defended his title, completing 143 runs in the 24 hours, just barely beating Eric Jensen of Sandpoint — by 15 seconds!
We're checking out the rumors that Jensen is planning to wear a diaper next year to make up the difference.
But it will be tough to thoroughly dethrone Gillis, a master skier and aerial performer, who individually raised a whopping record $33,000.
Read on for details about the event and the other amazing players.