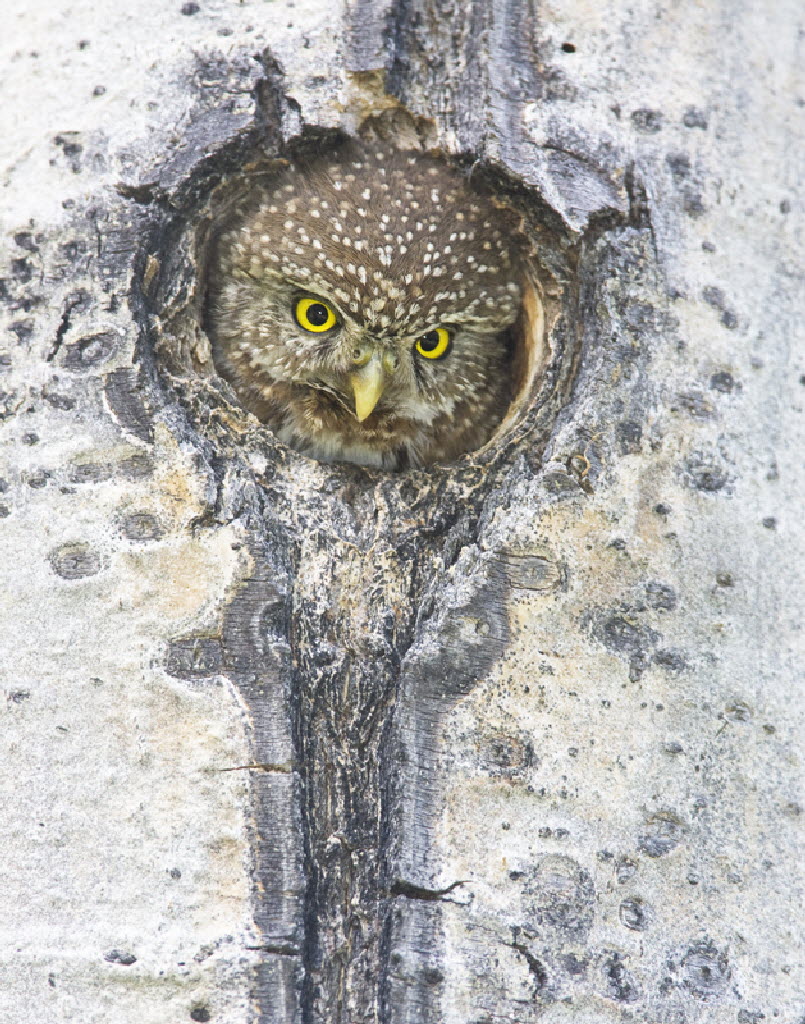 WILDLIFE WATCHING — "The Owl and the Woodpecker," an exhibit of insightful photos and information about wonders of the bird world, will open at the Spokane Public Library starting Saturday (April 28) through July 6.
This exhibit examines the intertwined life histories of owls and woodpeckers and their roles in defining and enriching their often-threatened habitats. It features 15 extraordinary images by award winning photographer Paul Bannick.
The photographs of owl and woodpecker species found in the Pacific Northwest are presented with text panels and vivid birdcalls and drumming sound recordings by audio-naturalist Martyn Stewart.
Bannick also is an author, conservationist, and Washington resident. The exhibit is based on his book, The Owl & the Woodpecker.
The library has scheduled a presentation by Paul Bannick on May 1 at 6:30 p.m. Bannick will have copies of his book, "The Owl and the Woodpecker," for sale and will stay to autograph books following his presentation.

The Burke Museum of Seattle sponsors the traveling exhibit while support for Bannick's presentation is made possible by the Friends of Spokane Public Library.