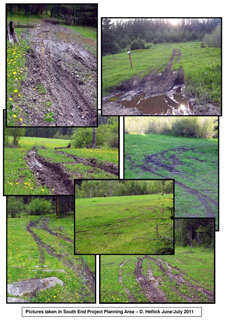 PUBLIC LANDS — Getting no satisfaction from a letter of concern to the forest supervisor, three Washington-based conservation groups have appealed a Colville National Forest travel plan designating where ATVs, motorcycles and other off-highway vehicles can go at the south end of the 1.1 million acre forest.
The Lands Council, the Kettle Range Conservation Group and Conservation Northwest filed the appeal last week, charging among other things that the plan rewards lawbreaking OHV riders by legitimizing trails that were illegally made.
The groups sent a letter to Supervisor Laura Jo West on Dec. 22 expressing several concerns about the South End Project.
The supervisor replied that her decision would stand as is.