Thu., Dec. 10, 2009, 6:54 p.m.
Fugitives include familar face
It was a story like no other.
A shoplifter struggling with Wal-Mart employees. A confused man interferes, thinking the girl is in trouble.
She gets away; he gets arrested. A month later, the man tracks her down, leading to her arrest.
Scott Hughes still hasn't been charged in the June 6, 2008, fiasco that basically amounted to a comedy of errors by many. The shoplifter, Michelle L. McGlynn-Bell, pleaded guilty to to a misdemeanor in District Court in April.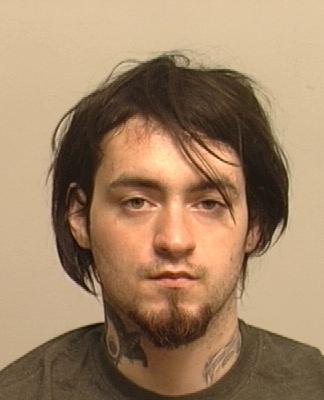 Now her boyfriend - or at least her former boyfriend - is wanted by Crime Stoppers on unrelated drug dealing and theft charges.
Andrew J. Greenwood, 22, was charged last December with three counts of delivery of a controlled substance (heroin), then in October with two counts of second-degree theft for allegedly stealing guitars from two stores.
An arrest warrant was issued last month after he missed a court appearance. Greenwood and McGlynn-Bell were together at the time of the Wal-Mart fiasco but may have since broken up.
If you know where Greenwood is, call Crime Stoppers at (509) 327-5111 or (800) 222-TIPS, or submit tips online. Tipsters do not have to give a name but should provide a code name or number.
Read past coverage of the Wal-Mart case here and here.
---
---