Mon., Nov. 2, 2009, 10:53 a.m.
B.C man in coke bust asks for release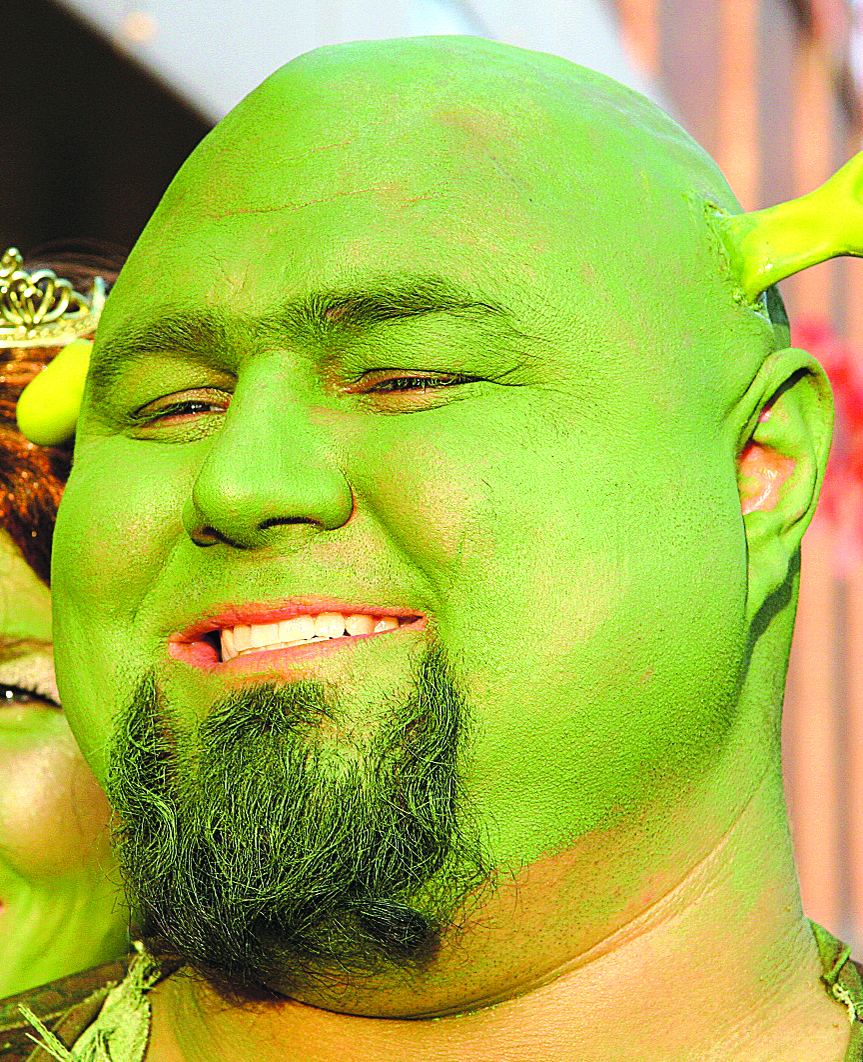 A father of two with no criminal record, accused of bring 38 kilos of cocaine into the country from Canada, will go before a federal magistrate again this Thursday to ask for his release.
Salmon Arm, B.C, resident Michael B. Yuill, 36, (left, dressed as Shrek for Halloween 2005 in a picture from his hometown paper, the Observer) has been in the Spokane County Jail without bail after his arrest Oct. 7.
A federal prosecutor warned of the trouble Yuill could face back home for losing that much cocaine when he argued fro Yuill to remain in jail at a hearing Oct. 13.
U.S Magistrate Cynthia Imbrogno took a night to make her decision, ruling the next morning that there isn't proof Yuill has a plan for his release that would ensure he'd appear for court dates. While Yuill is very close to his mother and has monthly contact with his brothers, Imbrogno noted that no family members attended his bail hearing Tuesday.
"Typically, if a defendant is a citizen from outside the United States, there is strong family support present at the bail hearing with reasonable assurances the family can assist with supervision and with facilitating an individual's return for court dates," Imbrogno wrote.
Cue Maureen Yuill, the defendant's mother, who will be in Spokane Thursday for a hearing on a motion from to reconsider her son's detention.
She "will offer other letters of support from the community and will address the Court's concerns regarding a more structured release plan," according to the motion. "Mr. Yuill is able to post a cash bond and will abide by any conditions as the Court believes is appropriate to ensure his appearance and also safe guard the safety of the community."
Yuill pleaded not guilty Oct. 27 to one count of possession with intent to deliver 5 kilograms or more of cocaine.
The charge carries a mandatory minimum sentence of 10 years in prison.
---
---