Mon., Nov. 2, 2009, 5:46 p.m.
Man who eluded feds back in court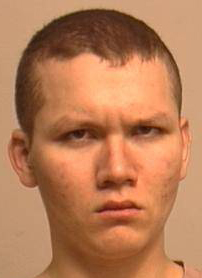 A man who eluded federal agents for nearly a month was due in Spokane County Superior Court today, accused of stealing his mother's car and filling it up with stolen gas while on the run this summer.
Anthony E. Burke, alias Anthony Garver, was sentenced to just under eight months in federal prison in September.
The 21-year-old was arrested July 31 after he never showed up to be taken to the Geiger Work Release Center after he was released from federal prison in California. Federal agents tracked footprints near his mother's home along East Offmy Lane, west of Newman Lake, and found Burke hiding under a camouflage netting. Burke apologized profusely in a letter to Judge Edward Shea filed Sept. 17.
"Every single day I regret not showing up because I destroyed my chance to be free and to go to school, establish myself, and get it over with and move on with my life," Burke wrote. "Not to mention prove that I can succeed in completing my supervised released without problems, and also prove that I am not the person that they said I am."
Court papers filed as part of his federal weapons conviction paint Burke as a troubled young man haunted by his step-father's abuse and angry at authorities for calling him mentally ill.
"I had the notion that the deck would always be stacked against me," Burke wrote. "A good portion of my concerns were brought about by stories I was told by people who've been on supervised release. However, when I look back I regret being influenced by them because they were probably not credible."
Burke's recent charges in Spokane County allege he stole his mother and stepfather's truck while on the run, then filled it up with nearly $70 in gas he didn't pay for and drove to Kalispel, Mt.
Read a previous story here.
---
---