THURSDAY, OCT. 8, 2009, 12:38 P.M.
Funeral today for cancer-stricken SPD officer
The Spokane County Sheriff's Office and Spokane Valley Police Department traffic units handled calls inside the city of Spokane this morning while police department employees attended the funeral of an officer who died of leukemia.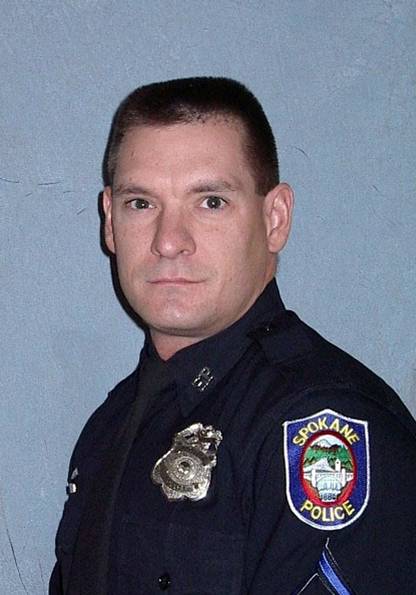 Aaron S. Douglas, 38, was hired as a police officer with the city of Spokane in 1993. He worked full-time until July.
He started volunteering at 14 and worked his way onto the SWAT team as a sniper and medic. He also served on the meth team, the dignitary protection team, the tactical team and was a neighborhood resource officer before spending the last six years on the bomb squad.
"Aaron loved his job as an officer, always giving 110 percent in whatever he did," according to his obituary.
He was described as a man with a "warrior mentality" in his battle with cancer who enjoyed hunting and fishing, riding his motorcycle, playing with his dogs and spending time with his wife and friends.
Douglas was born in Spokane and graduated from North Central High School in 1989. He died Monday at his home in Deer Park with his wife, Spokane police officer Traci Douglas, and friends by his side, according to his obituary.
"He gave most of his life to this community and SPD," said Spokane police spokeswoman Officer Jennifer DeRuwe in an e-mail.
The sheriff's office and Valley police handled all priority one and two calls during the 10 a.m. funeral, said Sgt. Dave Reagan.
"Regular sheriff's and Spokane Valley patrol units will pitch in as needed, depending on call loads in our jurisdictions," Reagan said in an e-mail. "We share their sense of loss."
---
---