Fri., Oct. 16, 2009, 7:25 p.m.
Warrant looks for bruises on Oxy suspect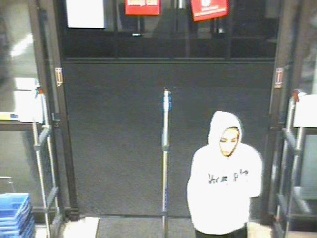 Search warrants are filed just about daily in Spokane County.
Homes and cars are the most common targets, followed by cell phones, purses and backpacks. Sometimes there will be a search warrant to obtain a DNA swap from a suspect, but rarely do I see a warrant such as the one filed Oct. 13 in Spokane County District Court.
"Your affiant believes probable cause exits to search Ariel Arrieta for any injuries, marks or bruises and photographs those injuries, marks or bruises," the warrant reads. "This injury is supposed to be on Ariel's right shoulder, but your affiant would like to check both shoulders and Ariel's back in case the witness was in error as to where he hit her."
That's right, police served a search warrant on a 20-year-old woman's body.
Arrieta has been charged with first-degree robbery for an OxyContin holdup on Sept. 27 at a Rite Aid pharmacy, 5520 N. Division St.
She's suspected in an attempted robbery Monday night at the Rite Aid at Wandermere in which the would-be robber was struck with a metal bar.
The description of the robbery matches Arrieta; bruises, or a lack of bruises, could make or break the case.
---
---