TUESDAY, OCT. 20, 2009, 8:13 P.M.
Woman with 30+ convictions adds another
A 57-year-old woman with at least 32 criminal convictions dating back to 1981 was sentenced to a year in prison and a year probation today for a low-level jewelry heist.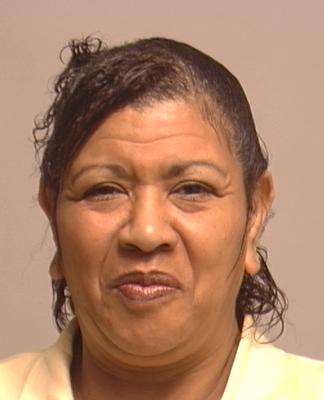 Lawanda Hopkins-Sparks, who a prosecutor once told a judge has "more experience with misdemeanor citations than all of us combined," was sentenced to the drug offender sentencing alternative program in a plea deal today on a second-degree theft charge.
The felony conviction is at least Hopkins-Sparks' twelfth, according to court documents. Nine of those felonies involve theft and stolen property.
She's also been convicted of third-degree theft, a misdemeanor, 13 times. (The picture to the right was distributed by Crime Stoppers in August; the picture to the left was sent out in May 2008.)
Her most newsworthy crime appears to have occurred about eight years ago, when she was arrested for stealing a Red Cross donation jar set up for victims of the 9-11 terrorist attacks.
She was arrested in August for stealing $111 in jewelry from the downtown Nordstrom in May and trying to exchange it for money.
At her sentencing today, a friend spoke on her behalf, and Hopkins-Sparks spoke of her drug addiction and compulsive behavior and apologized.
Spokane County Deputy Prosecutor David Stevens said he's heard it all before and made no qualms about predicting Hopkins-Sparks won't change her ways.
"Until next time, Lawanda," Stevens said as she was led back to the Spokane County Jail.
"I am going to prove you wrong, Mr. Stevens," Hopkins-Sparks said.
"You've said that before, too," Stevens said.
Read a blog post on Hopkins-Sparks' first appearance in August here.
---
---