Tue., Oct. 27, 2009, 4:44 p.m.
Oxy robbery suspect pleads not guilty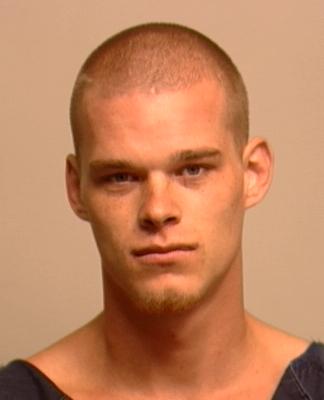 A 20-year-old woman accused of robbing a pharmacy of OxyContin pleaded innocent to the charge today.
Ariel A. Arrieta is charged with first-degree robbery in connection with a pill heist at the Rite Aid at 5520 N. Division St. on Sept. 27. She appeared in court today with her private defense attorney, Chris Phelps, and remains in jail on $30,000 bond.

William E. Higgins, 21, (right) was booked into Spokane County Jail just after midnight Sunday on the same charge after police say he and Jed L. Boles, 31, were with Arrieta when she robbed the pharmacy. Higgins posted bond Monday night after appearing in Spokane County Superior Court.
Boles checked himself into Providence Sacred Heart Medical Center, according to a probable cause affidavit, but a hospital representative said he wasn't there today.
Arrieta also is a suspect in an attempted robbery Oct. 12 at the Rite Aid at Wandermere Mall. Read more here.
---
---