Wed., Oct. 28, 2009, 3:06 p.m.
Idaho Oxy robber strikes again?
Surveillance photos of an attempted robbery at Walgreens in Hayden Tuesday evening show the would-be robber wore a billed beanie hat that appears to match the hat worn by a robber at the Post Falls Walgreens Sept. 30.
The man walked out the Walgreens at Highway 95 and Honeysuckle without OxyContin about 5 p.m. yesterday after an employee said none of the powerful painkiller was in stock. Photos show him wearing black pants and a dark blue and black winter coat with the hood over an orange billed beanie hat.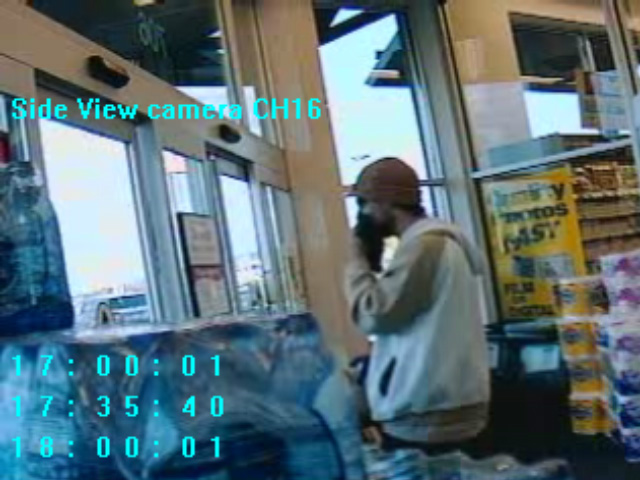 The bill matches the bill of a hat worn Sept. 30, pictured at right, when a man handed an employee at the pharmacy at 706 E. Seltice a note saying he had a gun and demanding the drug. (Read more here. ) 
Maj. Ben Wolfinger of the Kootenai County Sheriff's Department said investigators haven't concluded if the robberies are connected.
"We don't know 100 percent for sure, but we're certainly looking at that," Wolfinger said.
Walgreens installed time release safes in all Washington stores this summer (read about it here. ), and no robberies have been reported at Spokane County stores since.
---
---