Thu., Sept. 3, 2009, 6:12 p.m.
Courthouse watch: 9.3.09
Murder suspect Robbie W. Bishop's arraignment was delayed today so he can undergo mental evaluations at Eastern State Hospital.
Spokane County Superior Court Judge Jerome Leveque granted the stay request from Prosecutor Tony Hazel and public defender Anna Nordtvedt.
Bishop, 19, is charged with second-degree murder for the Aug. 22 death of Robin M. Anderson, 33, who police said was stabbed more than 50 times.
Anderson was about four months pregnant with Bishop's baby when she died. Prosecutors said today they'll be seeking aggravating circumstances in the case.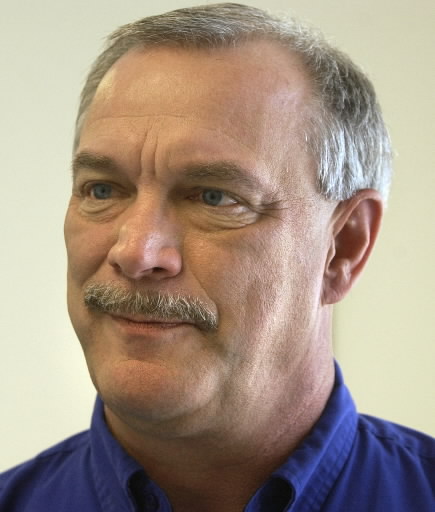 Most remarkable about today's hearing was the presence of a man rarely seen inside the courthouse: Spokane County Prosecutor Steve Tucker.
Tucker (right) sat next to Hazel at the video arraignment, then accompanied him as he dropped off paperwork in Leveque's courtroom with Nordtvedt.
Heads did turn.
---
---