Thu., Sept. 3, 2009, 11:39 a.m.
Deputies arrest a familar name
Spokane County Sheriff's deputies arrested a familiar name Monday: Erica J. Jennings.
That's the woman Spokane police detectives interviewed during their investigation of the still unsolved stabbing death of William "Billy" O. Floyd, 22, on Aug. 15. 
Police detective John Miller filed a search warrant Aug. 20 seeking call records for phones belonging to Jennings, 26, and Timothy Lubben, 20. 
Lubben (right) was with Floyd when an altercation broke out at Shannon and Lincoln, then continued to the parking lot of the Spokane Dance Company at Lincoln and Indiana, where Floyd died of a stab wound, according to police.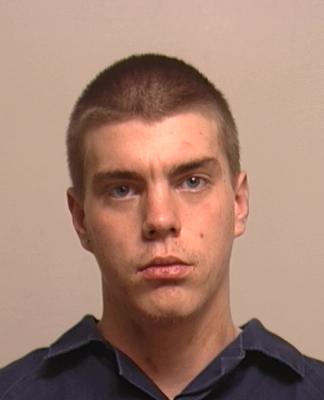 Lubben and Floyd had argued on the phone with Jennings in the hours before the fight, according to Miller's search warrant. 
Jennings had challenged them "to come and meet" for a fight but called Lubben Saturday morning to ask why they never showed.  Lubben told Jennings Floyd had been killed, according to the search warrant. (Check out a sketch of a person of interest in Floyd's death here.)

Jennings is not considered a suspect in the case, but she's facing a methamphetamine possession charge after an unrelated traffic stop Monday. 
Deputies stopped a car she was riding in for allegedly running a red light. 
Jennings told deputies the driver, Angelic M. Bessermin, had ran the red light while trying to load a drug pipe, according to a probable cause affidavit.
Sheriff's detectives had no idea about Jennings' connection to the Spokane police homicide investigation until this morning.
She was released from jail Tuesday.
---
---