Tue., April 6, 2010, 11:45 a.m.
Car's color tips police to its stolen status
A woman arrested in a stolen property investigation two weeks ago was arrested again this morning after police say they caught her driving a stolen car.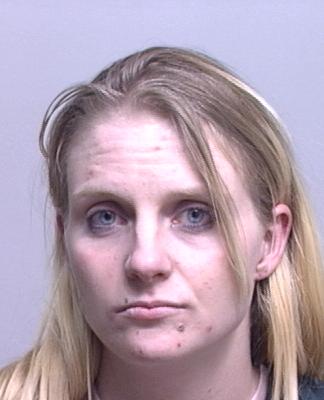 Meagan R. Jarrett, 24, was driving a stolen Honda with a shaved key when Spokane Valley police Officer Jeremy Howe stopped her and discovered her license is suspended, police said today.
Howe realized the car was stolen when he noticed the registration listed it as green when it was actually blue. The license plates didn't match the vehicle identification number, so Howe arrested Jarrett for possession of a stolen motor vehicle.
A passenger released before police realized the car was stolen, Jason M. Clark, 37, is now wanted for possession of a stolen vehicle and possession of vehicle theft tools.
Jarrett reportedly said Clark told her the car was stolen during the traffic stop "and that they would both be going to jail," according to a news release.
Jarrett was booked into Spokane County Jail at 2:28 a.m. - about two weeks after she was booked on a misdemeanor driving while suspended charge.
She had been arrested March 23 with several others during sheriff's raids involving a stolen property and drug investigation.
---
---