Teen torture suspects due in court today
Two teens accused of kidnapping and torturing a suspected burglar are in police custody.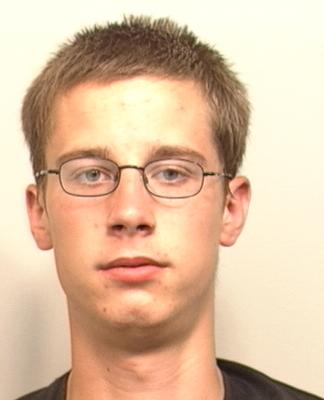 Jesse T.R. Bushnell, 19; (left) and Jesse R. James, 17, are due in Superior Court this afternoon via video from the jail, where they've been since Tuesday.
Bushnell and James are accused of helping Chaz P. Crow, 20, kidnap and torture a burglar on two occasions last week.
Crow was arrested Thursday and is to be arraigned this afternoon on two counts of first-degree kidnapping, one count of first-degree burglary and two counts of second-degree assault: torture.
The suspects are accused of kidnapping a man they caught burglarizing Crow's home, then beating him until he told them where to find some of the stolen items. Bushnell then pistol-whipped  the man with the stolen rifle, police said.
The attackers kidnapped the man again from a home at 2525 E. 53rd later that night and demanded the stolen marijuana, according to court documents. Bushnell reportedly poked the alleged victim repeatedly with a metal wire during the long car ride, according to court documents.
Read more about the case here.
---
---