Wed., April 14, 2010, 7:30 p.m.
Zags basketball led Thompson to Zehm call
Newly filed documents reveal new details about the encounter with Spokane police Officer Karl Thompson (left) and other officers that led to Otto Zehm's death.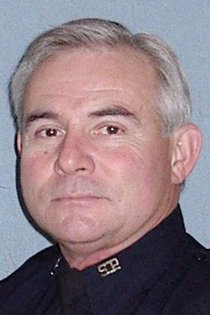 Tom Clouse wrote an article explaining that allegations of a cover up by Spokane police officers over their handling of the fatal Otto Zehm confrontation and the department's investigation of the case are being presented to a federal grand jury.
The ongoing obstruction of justice probe by the U.S. Attorney's Office and the FBI includes indications that some Spokane police officers, including Assistant Chief Jim Nicks and lead detective Terry Ferguson, now are acknowledging that the city's earlier characterizations of the fatal encounter were wrong and that its investigation was incomplete and inaccurate.
The new documents contain several details that didn't make it into the story, including the revelation that Thompson and other officers were watching the Gonzaga men's basketball team play a NCAA tournament game at an SPD substation when the Zehm call came in.
Thompson responded to the call because he "is originally from Los Angeles, lives in North Idaho, and had no interest in the GU game," according to the documents.
Also in the documents, federal prosecutors question the financial status of Thompson that allowed him to successfully petition to have tax payers foot the bill for his defense.
Thompson filed for divorce in September 3 from his wife of 38 years after the $2.9 million civil suit was filed.
The divorce agreement called for her receiving "all interest" in the couple's log home, which was listed for sale at $675,000, near Hayden.
The agreement also allows Thompson to remain in the home free of rent.
But some 18 months after the divorce decree, "the family home is no longer for sale and the defendant is reported to still reside at the home with his purported ex-wife," according to the documents.
---
---