Thu., April 15, 2010, 1:38 p.m.
Elton avoids jail after violating court orders
A man accused of threatening to kill Spokane City Council President Joe Shogan and Cowles Co. Chairwoman Betsy Cowles avoided going to jail in advance of his May trial, even though a judge ruled today that he "clearly" violated court orders.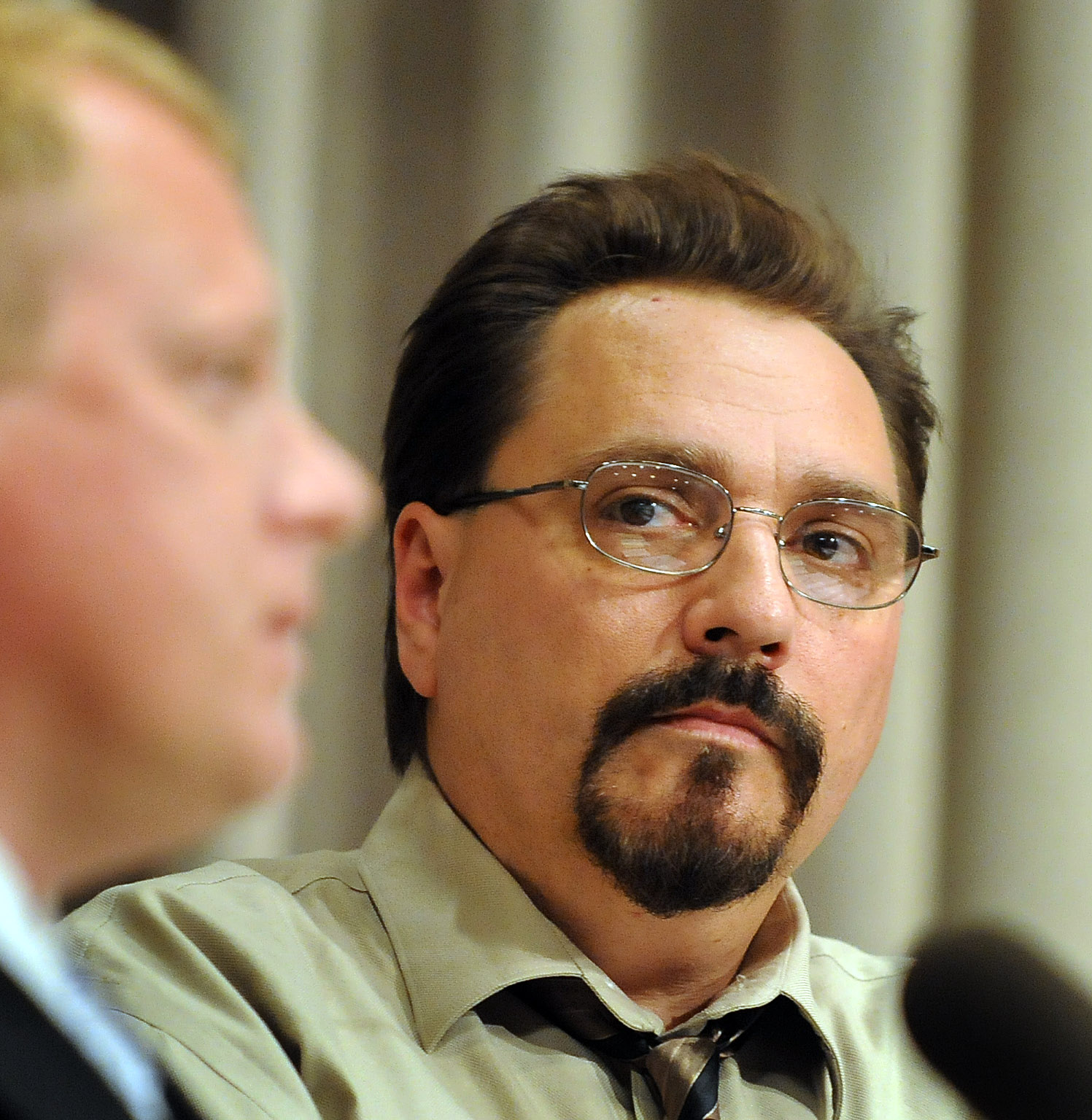 David H. Elton, 44, will be jailed if he continues to disregard orders such as the requirement that he notify the court 48 hours in advance if he's leaving the county, said Superior Court Judge Maryann Moreno.
When defense lawyer Mark Hodgson questioned how she knew Elton violated that order, Moreno pointed to a folder filled with emails sent by Elton to Moreno and her judicial assistant .
Elton spoke of his travels in the emails "but that's long after he's already left," Moreno said.
When Moreno asked Elton to stop emailing her, he began emailing her judicial assistant, she said.

"Some of them are fine, some of them are absolutely vile," Moreno said. "You're correct, Mr. Hodgson, that Mr. Elton has shown disrespect for the court and disrespect for the court's officers."
Hodgson said he "can only express my deepest regrets that emails like that were ever sent to the court."
"I make my living in this system and I think it deserves the highest respect," Hodgson said. "That type of behavior is simply not tolerable."
Hodgson said Elton has been "admonished by me personally that he needs to follow court orders."
Hodgson said Elton is not a flight risk.
"I think there's a lot of people in Spokane County who would like Mr. Elton to leave the county, (but) he really is not fleeing prosecution," Hodgson said. "He stands ready. He wants to go to trial."
Trial for Elton on charges that he threatened to kill his ex-wife, Robin Stewart, is to begin May 17. The trial for the charges related to Shogan and Cowles (the Cowles Company owns the Spokesman-Review) is to begin after that trial is complete.
The charges have been separated into two cases because the charge involving Stewart includes an amendment related to Elton's previous conviction for harassing her. That previous conviction can't be heard by jurors considering the Shogan and Cowles charges - only the Stewart charge.
Elton's wife donated to Stevens' campaign
Trial set for Elton on threat charges
'Murder' email meant as joke, suspect says
---
---