Mon., April 19, 2010, 12:24 p.m.
Woman, 21, pleads guilty in armed robbery
A woman arrested in a gunpoint OxyContin robbery at Spokane pharmacy last fall pleaded guilty today.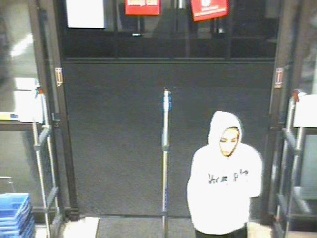 Ariel A. Arrieta, 21, (right) faces about 20 to 30 months in prison when she's sentenced in August for conspiracy to commit first-degree robbery, said her lawyer, Chris Phelps.
Arrieta and three men were charged for the Sept. 27 holdup at Rite Aid, 5520 N. Division. Arrieta robbed the pharmacy; police say her then-boyfriend, Benjamin K. Rasmussen 19, joined Arrieta, Jed L. Boles, 32, and William E. Higgins, 22, as they drove to the store, then shared in the pill proceeds.
Rasmussen recently pleaded not guilty to a first-degree robbery charge and is not in jail.
Arrieta has been in jail since her arrest Oct 13. Police said she was a suspect in an attempted pill heist that thwarted when a clerk whacked the would-be robbery with a metal bar, but Arrieta was never charged.
Robbery tipster now accused of robbery
2 men sought in Spokane pharmacy robbery
Warrant looks for bruises on Oxy suspect
Police: Oxy robbery targeted witness
---
---