Tue., April 20, 2010, 6:09 p.m.
$66 robbery gets gunman 7+ years in prison
A 25-year-old man who robbed a convenience store at gunpoint last fall was sentenced today to nearly eight years in prison.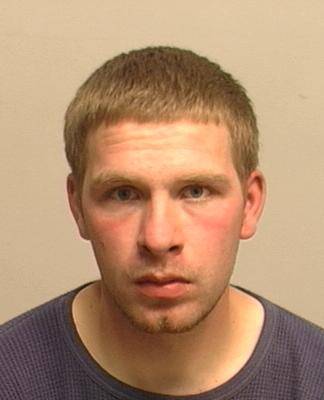 Christopher R. Walinksi pleaded guilty to first-degree robbery and second-degree assault for a Sept. 29 robbery at Zip Trip, 3030 E. Euclid Ave.
The robbery, which police say netted $66, was a result of Walinski's drug addiction, family said.
Walinski, a father of a six-year-old, has been in jail since Nov. 4. Joseph R. Giordanella, who supplied the handgun Wakinski used, was sentenced to 14 months in prison earlier this month. A third man, Justin J. Ellery, is in jail awaiting sentencing.
Walkinski, who a clerk described as having "very pretty blue eyes" wore Ellery's tank top over his face when he pointed a gun at a store clerk and demanded cash, Prosecutor Larry Steinmetz said today.
"I'm sorry for what happened," Walinski told Judge Maryann Moreno, who approved a plea and sentencing deal. "I was hanging out with the wrong people."
Walinski was working with his father remodeling homes around the time of the robbery.
"I was really surprised when he did this," his father said. "This is not his character at all. People were shocked in my neighborhood."
Walinski's 90 month sentence includes 36 months for the assault charge because a firearm was used.
Previous coverage:

Gunpoint Zip Trip robbery netted $66
---
---