WEDNESDAY, APRIL 21, 2010, 9:59 A.M.
Oreskovich: 'I'm not Internet proficient'
By Thomas Clouse

U.S. District Court Judge Fred Van Sickle didn't have the kindest of responses Tuesday when a defense attorney representing Spokane police Office Karl F. Thompson, Jr. asked the judge to compel federal prosecutors to turn over the names, phone numbers and addresses of several witnesses who watched the confrontation with Otto Zehm (right).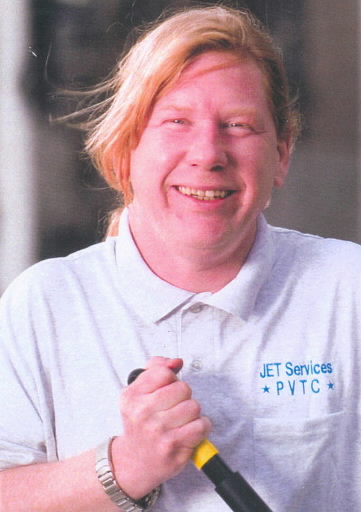 Attorney Courtney Garcea, who is helping Carl Oreskovich represent Thompson, said she understood that the law does not require federal prosecutors to hand over that information, but that the matter did fall under the judge's discretion.
"It is certainly reasonable that the United States be ordered to provide that information," she said.
Van Sickle responded by saying that anyone who can operate a computer "would find this information within key strokes. Why can't this be done by people working on behalf of the defense team?"
Garcea responded by saying the government has that information readily available and it would avoid the time necessary to find the addresses and phone numbers.
Van Sickle, who became more animated, said that information could have been found in the time it took Garcea to make the argument.
"I kind of scratch my head. Have you called the U.S. Attorney's Office and asked for it?" he asked.
When Garcea replied no, he said: "Why didn't you do it?"
Assistant U.S. Attorney Tim Durkin said he would have responded to such a request by contacting the witnesses and inquiring whether they want to speak to the defense.
If so, he would have provided the information Garcea sought.
"It's unfathomable to believe they don't have the ability to track down the information," Durkin said.
He pointed out that the Spokane Police Department took down every name, date of birth, address and phone number of the witnesses they interviewed at the convenience store on March 18, 2006, following the confrontation with Zehm who died two days later.
"They have a lot of resources and access to the information," Durkin said. "This motion was designed to bog down the United States with briefings without any contact with the U.S. Attorney's Office at all."
Oreskovich then got up and apologized to the judge. He explained that he has been unable to locate six witnesses.
"I'm not Internet proficient," Oreskovich said. "My apologies to this court that I didn't write a letter saying I couldn't find these particular witnesses."
Van Sickle ended the discussion by saying: "I don't think (finding) six people would be an onerous project."
The exchange came during a hearing in which Van Sickle denied Oreskovich's request to dismiss a lying charge against Thompson.
Read the story here
---
---