Mon., April 26, 2010, 2:18 p.m.
Man killed in front of kids; suspect at large
Okanogan County detectives are still looking for a gunman they say killed a father in front of his two children on Friday.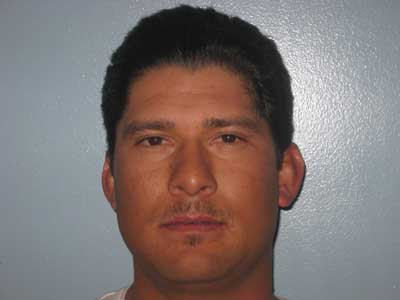 Javier Ramirez-Cardenas, 30, of Okanogan, (left) is accused of fatally shooting Jose Antonio Padilla-Campos, 34, in Campos' home at Johnny Appleseed Orchards off B&O Road, west of Okanogan. The shooting was reported at 9:15 p.m.
Investigators say Ramirez-Cardenas was let in, then shot Campos as he sat in a chair at a computer.
Campos' 7-year-old daughter and 15-year-old son witnessed the killing. Both are staying with their mother, who lived at the home but was away at the time of the shooting, said Okanogan County Sheriff Frank Rogers.
Detectives found Ramirez-Cardenas' 2005 Nissan Altima in an orchard behind his home but haven't found the suspect.
"We're chasing a bunch of leads today, but nothing solid yet," Rogers said.
Investigators don't know what led to the shooting.

"We're still trying to figure that out," Rogers said. "We're just not sure what his motive was."
Anyone with information on Ramirez-Cardenas' location is asked to call (509) 422-7232.
---
---