MONDAY, APRIL 26, 2010, 1:12 P.M.
'Snitch' assailant in robbery case sentenced
A man who helped rob a pharmacy last fall, then threatened a witness, will spend about 11 months in jail.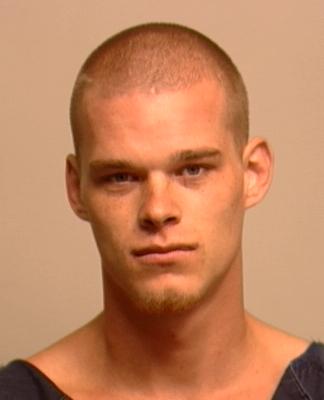 William E. Higgins, 22, pleaded guilty last week to conspiracy to commit first-degree armed burglary and received 11.25 months in jail and 12 months probation. The next day, he received four months in jail after pleading guilty to tampering with a witness and possession of a controlled substance.
Higgins waited in the car as when Ariel A. Arrieta robbed the Rite Aid at 5520 N. Division of OxyContin at gunpoint on Sept. 27. He posted bond but returned to jail March 17 after a witness in the case, Ben Rasmussen, said Higgins punched him and called him a "snitch" in a Deer Park park on March 6.
Rasmussen was charged with first-degree robbery for his alleged role in the heist earlier this month.
Arrieta, 21, pleaded guilty to conspiracy ton commit first-degree robbery and faces 20 to 30 months in prison when sentenced in August.
A fourth defendant, Jed L. Boles, 32. remains in jail.
April 19: Woman, 21, pleads guilty to Oxy robbery
April 14: Robbery tipster now accused of robbery
March 23: Police: Oxy robbery targeted witness
Oct. 19: 2 men sought in Spokane pharmacy robbery
---
---