Two convicted killers who escaped from an Arizona prison are reported by CNN to be members of the Aryan Brotherhood prison gang, and federal authorities say the men "may have been trying to reach fellow believers in the Northwest."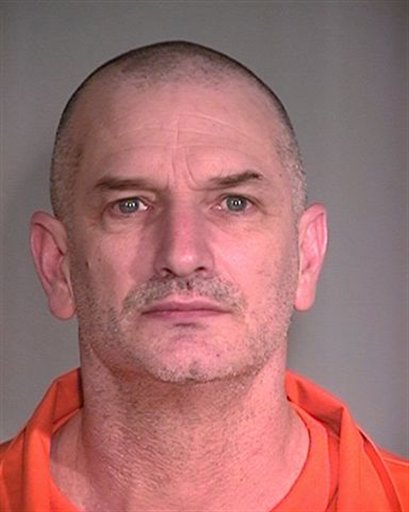 But the search for the remaining fugitive and his cousin/fiancee appears to be focused on western Montana and southwest Canada, and federal authorities in Spokane offered no further information today.

"We have received no information that we're able to pass along at this time," said a deputy U.S. marshal. 
Meanwhile, authorities said the only remaining escapee, John McCluskey (right), and his suspe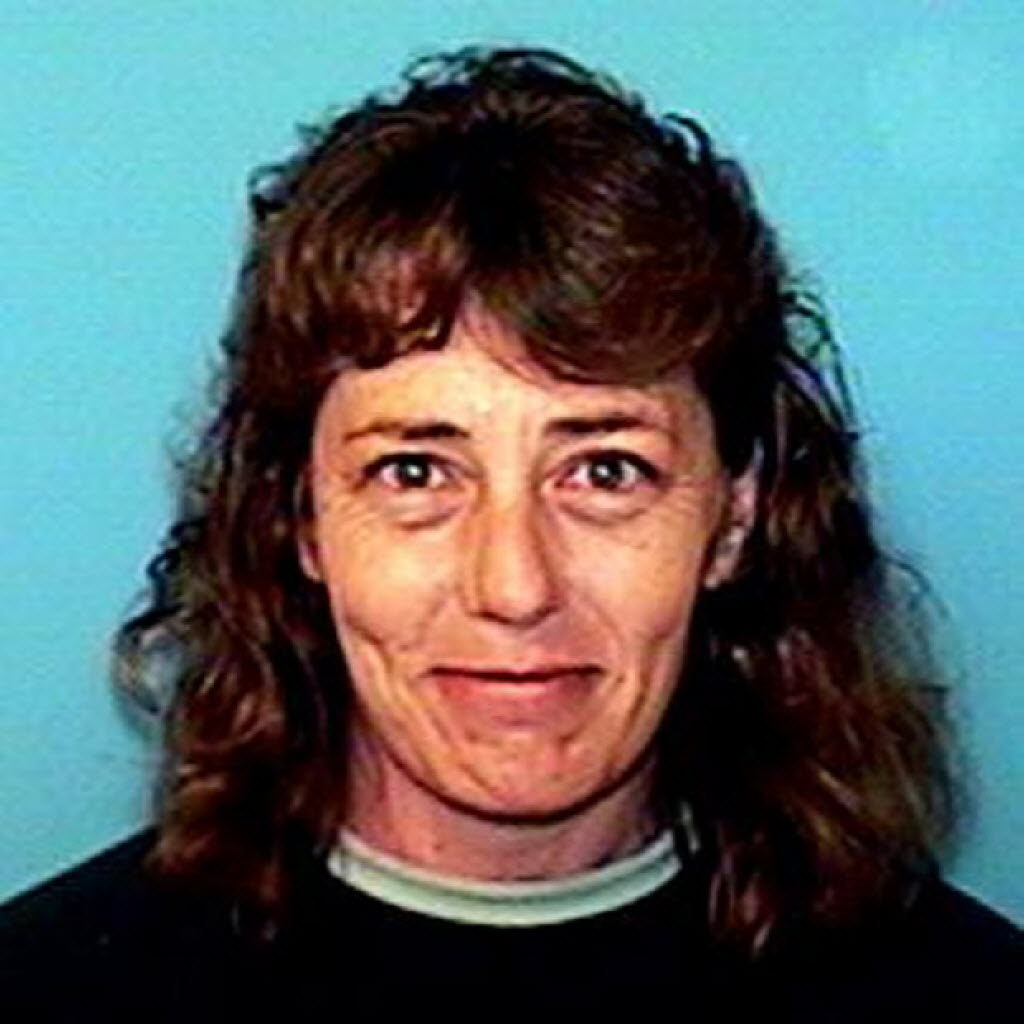 cted accomplice, Casslyn Welch (left), fashion themselves a present-day "Bonnie and Clyde."
U.S. marshals said there have been reports that Welch was spotted Sunday at a restaurant in St. Mary, Mont., near Glacier National Park. Montana's acting marshal, Rod Ostermiller, said there were multiple other tips from the Glacier area, but he didn't say whether any included sightings of McCluskey.
Ten miles north of St. Mary, residents of Babb have been frightened by the presence of police cars patrolling the streets. The town of 700 normally sees a patrol car every other week, said Tedi Burns, a bartender at the Babb Bar Cattle Baron Supper Club.
"This is a small town and nobody can find them," said Burns, 19. "They could be hiding in the woods. We have mountains around us. We have a bunch of backwoods they could be hiding around."
Another prisoner who escaped with McCluskey, 42-year-old Tracy Province, waived his right to fight extradition to Arizona.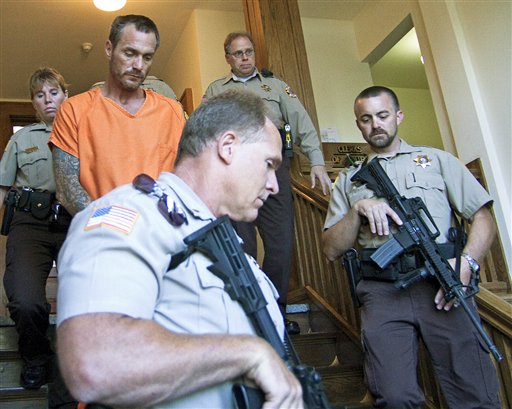 Province (left) appeared in court in Cody on Tuesday, one day after he was captured as he walked in sleepy Meeteetse, Wyo., steps from a church where he sat in the pews a day earlier and sang "Your Grace Is Enough."
A woman he talked to after church recognized him from a photograph shown on television, but he went undetected at one of the town's two bars the night before, even though his photo was broadcast on The Cowboy Bar's television during the news.
Owner Jim Blake recalled Province staring straight at the TV screen but Blake said no one "put it together" because the photo wasn't a good likeness.
Butch Cassidy was arrested at the bar before being sent to prison in 1894 and Blake said Province was interested in hearing outlaw stories. He also talked about getting work as a ranch hand.
"To tell you the truth, I realize he's a terrible person, but he actually was a pretty friendly fellow," Blake said. "He actually was a pretty nice guy."
Rancher Tim Gould, the treasurer at the church, told NBC's "Today" that Province told him he was trying to get to Indianapolis, where he was from, but didn't have enough money.
The church paid him $40 to mow the lawn and cut weeds.
Read the rest of the Associated Press story by clicking the link below.