TUESDAY, AUG. 3, 2010, 1 P.M.
U.S. judge to Jerry Carlson: Pay attention
The 30-year veteran federal judge made it clear at the beginning of what turned out to be a 2 1/2 hour hearing: Jerry Carlson, school booster and Coeur d'Alene insurance giant, was going to prison.
"Probation is not an a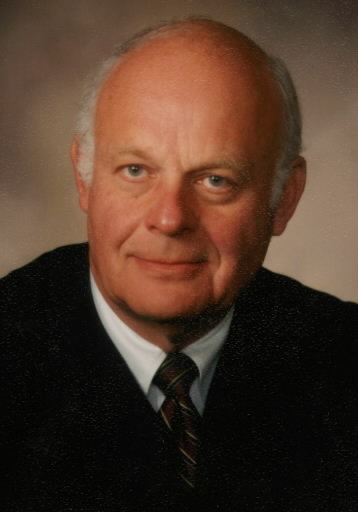 ppropriate sentence," U.S. District Judge Justin Quackenbush (left) said Monday. "What message would such a sentence send to the people of this community both young and old who have been misled by Mr. Carlson?"
Carlson appeared frustrated throughout the hearing, folding his arms over his chest and looking away.
At one point, Quackenbush scolded him.
"Might I suggest, Mr. Carlson, what the court has to say may be of some interest to you?" Quackenbush asked.
"Yeah," Carlson replied, looking up.
Quackenbush sentenced Carlson to 27 months in federal prison for his role in an undercover cocaine sting that exposed his addiction to the community in February 2009. He could be released after about 13 months.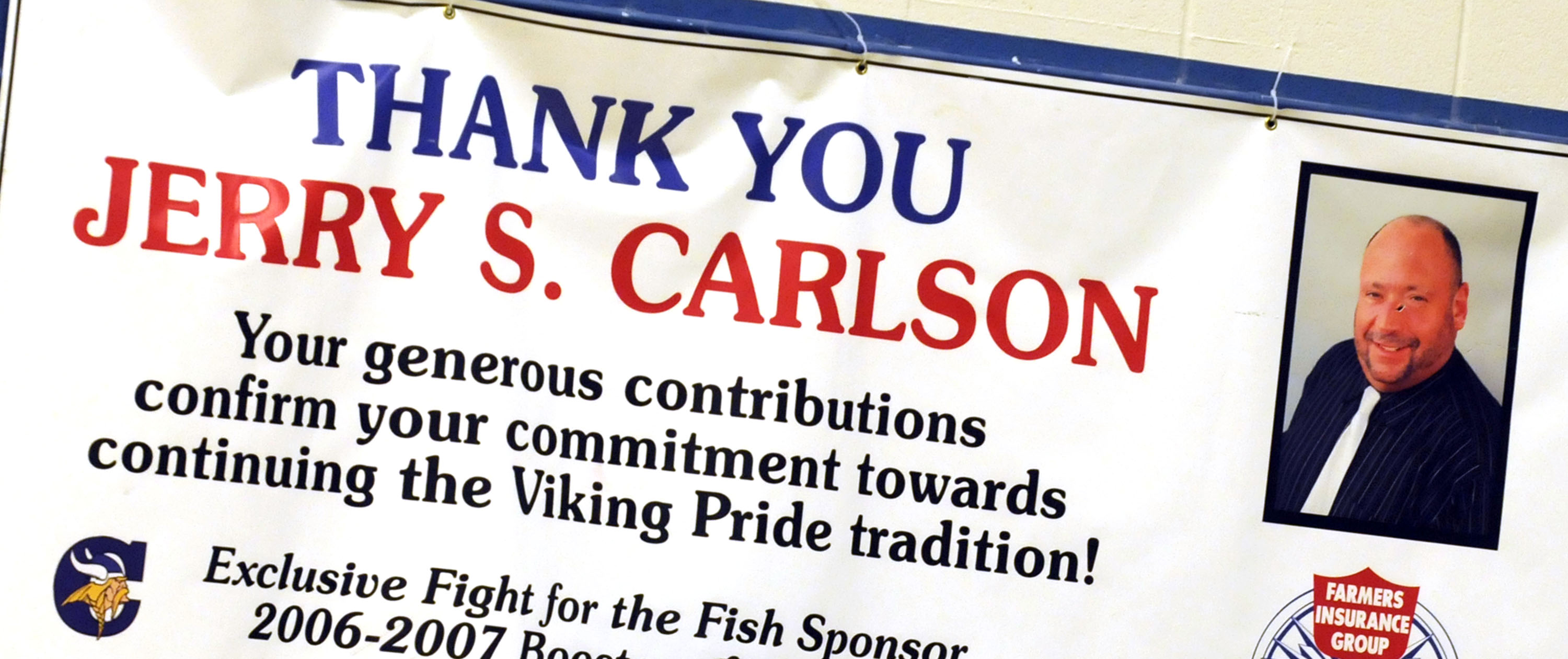 Quackenbush also ordered Carlson to serve four years on probation but declined to impose further forfeitures, besides $20,000 Carlson's already paid. The judge said further forfeiture would unfairly burden Carlson's family.
Assistant U.S. Attorney Nancy Cook said Carlson still has not accepted full responsibility for his role in the case, which she said began in late January or early February 2008 when Carlson bought a kilo of cocaine from Theodore Bruck, a former Bayview, Idaho, contractor now in federal prison for marijuana distribution.
Carlson admitted Monday that he split that kilo with a known dealer, someone Cook said had a large impact on the community. Carlson says Bruck set him up to buy the next kilo, which led to his arrest, by offering it to him for the exceptionally low price of $2,000.
Cook says he'd already given Bruck $19,000; Carlson says that cash was a loan for Bruck's construction business. When Carlson stopped lending Bruck money, Bruck found another way to Carlson's wallet - his addiction or his "Achilles tendon."
Carlson went to rehab for alcohol addiction several years ago but soon relapsed and was using cocaine occasionally. After he began dealing with Bruck, Carlson said he consumed more than two pounds of cocaine in two to three months.
"He was using as much as he could get his hands on," said his lawyer, James Siebe. "Neither his family nor his clients knew he was back into the problem."
Read much more from the sentencing in my full story: School booster in cocaine sting gets 27 months
Past coverage:
May 26: DEA shuts down alleged CdA cocaine ring
Jan. 29: Ex-Bayview contractor helped bust Carlson
Sept. 21, 2009: Feds wants Carlson's car, cash
Feb 23, 2009: CdA businessman faces federal cocaine charges
---
---