Wed., Aug. 4, 2010, 6 a.m.
Driver arrested in year-old fatal crash
A driver accused of killing a Mead woman in a drunken, head-on crash has been charged with a felony, nearly one year after the crash. 
Waiting to charge Lucian G. Brisan, 30, saved taxpayers thousands of dollars in medical bills, said Spokane County sheriff's Detective Dave Thornburg.
"He had a long rehab period," Thornburg said. "We were just waiting until he was healthy."
Brisan spent months in a hospital and at St. Luke's Rehabilitation Center. He was in a wheelchair and wore a halo brace for five months, Thornburg said.
"If we had arrested him we'd have to start paying for it," Thornburg said.
Brisan has been out of rehab for the past few months but required in-home care. He was arrested at his home Monday, where Thornburg said detectives found marijuana.
Brisan appeared in Spokane County Superior Court Tuesday via video feed from the jail, where Judge Michael Price ordered him held on $10,000 bond.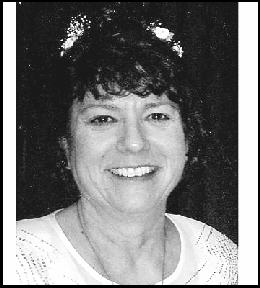 He's prohibited from consuming alcohol if he posts bond.
Brisan is charged with vehicular homicide and riving with a suspended license for an Aug. 7 crash that killed Janice M. Pulliam, 57 (right).
Pulliam was helping a friend move when Brisan's Plymouth Voyager crossed the center line on Magnesium Road near Market Street and struck her pickup head-on about 2:30 p.m., according to court documents. She died the next day.
Investigators say Brisan was driving at least 68 mph in a 35 mph zone.
Initial tests said his blood-alcohol level was .23 about 2 hours and 20 minutes after the crash. The Washington State Toxicology report put it at .19. The legal limit for driving is .08.
Pulliam was a married mother of three who was active in the Mormon church, according to her obituary.
---
---